Is it safe to say the flower is off the bloom for AOC? I mean, it was always stinkweed anyway, but her constituency is finally starting to smell what she is laying down, and it ain't sweet. It would be different if AOC had any actual accomplishments to fall back on, but outside of the disastrous Green New Deal and running Amazon out of New York City, she had done precious little.
But she wasn't really qualified to be there in the first place. She was a bartender that got the gig because she was mildly attractive and talked a good game with some new ideas. Where have those ideas gotten anyone, besides in Washington drawing a salary she doesn't deserve?
AOC is basically the new lead singer of a once-popular, fading band. She made the Dems kind of interesting to her constituents for a minute, but now the more they listen, the more they realize how much she sucks. Time to change the direction of the band!
Her town hall events have been great comedic content recently, not for AOC, but for everyone else that knows she is in over her head. Now like a stubborn child she mocks and refuses to be held accountable for her bad policy. Check this out.
After getting humiliated last week at an empty community meeting, where her own leftist supporters called her out for being part of the problem in the swamp, AOC returned to the people and got another licking. Even more embarrassingly, she danced to the chants of the crowd.
AOC dances to protesters chanting "AOC has got to go" at an event in her district tonight

How absolutely humiliating.

Watch. pic.twitter.com/Ap8sFJJei2

— Danny De Urbina (@dannydeurbina) October 20, 2022
Well Dick, I give it an 8! It's catchy and easy to dance to. That's an American Bandstand, Dick Clark reference for you whippersnappers. The crowd was very clear they were in no mood to be mocked by a bartender, yet that's exactly what the bartender did! Then she had the audacity to tell an upset gentleman how classy he was being. She is fortunate, considering how salty and violent libs can be that they didn't rush the stage!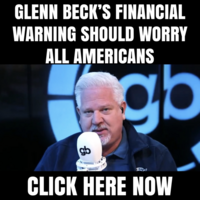 AOC completely ignores their calls for change, brushing them off with an obnoxious dance. Her message couldn't be more clear: I'm right, you're wrong, and I don't care about your concerns at all.
AOC didn't care enough about her own Grandmother's roof and well-being to take money raised by conservatives to aid the aforementioned grandmother. What makes anyone on either side of the political aisle think AOC cares one little bit about how they feel about anything?
AOC is a huckster. A con artist that smiled, batted her eyes, and cooed her way into government. The peel has been removed and the onion underneath is bitter and stanky and wholly unpleasant, and New York is finally seeing what the rest of the country has known for a while; she is a bartender. At the rate she is going, when New York City finally kicks her out of office, she will be lucky to land a job as a barback at an Applebee's. "Eating good in the neighborhood" is one thing, but do you want to look at AOC and lose your appetite? Her district has, how's it working out for them?