Multiple Republicans who refused to vote for House Judiciary Committee Chair Jim Jordan (R-OH) have announced their support for his Freedom Caucus colleague, Rep. Byron Donalds (R-FL). The endorsements could prove crucial if Donalds if additional Jordan holdouts follow suit.
Donalds formally announced his bid for House Speaker on Friday after finding himself in the conversation on multiple occasions. During the House Speaker votes this past January, Donalds notably voted against former Speaker Kevin McCarthy (R-CA) on the third ballot. He was later nominated by McCarthy detractors on following ballots and also received votes during this week's ballots.
"Look, let's be very clear. Our House right now, we're having some issues. We can repair those issues, but it requires us to be unified," Donalds told Newsmax shortly after announcing his candidacy. "Number one, go back to business and secure our border, actually fund this government responsibly and then continue to lay out that conservative vision for the people who sent us here. That job can still be done. I believe I am the leader that can get that job done."
Donalds has already received endorsements from a number of conservative leaders, including Rep. Cory Mills (R-FL) and Senator Mike Lee (R-UT). The Freedom Caucus member has also received a notable endorsement from Rep. Mario Diaz-Balart (R-FL), who voted against Jordan on every ballot.
"[Byron Donalds] is an honorable leader and respected by the entire conference. That is why it is a privilege to endorse Byron for speaker," Diaz-Balart wrote in an X post.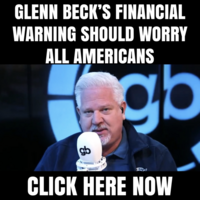 Donalds also received a vote from another Florida colleague, Rep. Vern Buchanan, who voted for Jordan on the initial ballot before pivoting to Donalds on day two.
The endorsements could prove crucial if Donalds is able to secure the conference nomination and maintain Jordan's level of support. House Majority Whip Tom Emmer (R-MN) has also thrown his hat in the ring, while Rep. Kevin Hern (R-OK) has remained in the conversation as well.