U.S. Rep. Dean Phillips (D-MN) has suggested that he will be launching a bid to challenge President Biden in the Democrat primary, according to a report from Politico.
Phillips has for weeks called for an alternative to President Biden in 2024, listing a number of Democrat governors as potential replacements. "I would like to see a moderate governor, hopefully from the heartland – from one of the four states that Democrats will need," Phillips told then-Meet The Press host Chuck Todd this past August.
"So like Gretchen Whitmer? You'd like to see her? Or is it Tim Walz, your home state governor? Tony Evers? Help me out here," Todd followed up. Phillips agreed with these names, saying they would be "great" before also suggesting recently elected Pennsylvania Governor Josh Shapiro. "Some people have asked me that I not use their names because of this institutional fear that it might impact you down the road," Phillips said. "This is the time to meet the moment."
Despite numerous polls indicating that Democrat voters would entertain an alternative to Biden, a high-profile challenger has yet to challenge Biden. The president is currently facing challenges to his left from Bernie Sanders ally Cornel West, author Marianne Williamson and far-left commentator Cenk Uygur, but is more well positioned than ever before after Robert F. Kennedy Jr. dropped out of the Democrat primary race to run as an independent.
Now, Phillips himself is hinting that he will challenge President Biden, angering his fellow Democrats. According to a report from Politico, Phillips has reached out to Democrats in New Hampshire, as well as potential staffers for a presidential campaign. He has also told a handful of his House colleagues that he will be entering the race.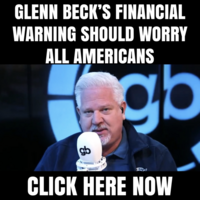 Among those approached by Phillips are Steve Schmidt, a former Republican strategist for John McCain and co-founder of the Lincoln Project, Bill Fletcher, a Tennessee-based Democratic consultant.
Phillips is expected to face steep opposition from the Democrat Party if he does end up entering the race, however. He will also face challenges pertaining to ballot access, as he has already missed the deadline in a number of states.