Robert F. Kennedy, Jr., aka RFK Jr., the environmental activist son of the assassinated former U.S. Attorney General of the same name, has withdrawn his candidacy from the primary of a Democratic Party no longer recognizable as his father's and his uncle's party.
During a campaign speech on Monday, October 9th, Kennedy confirmed to his gathered supporters that he has set aside his campaign against incumbent Democrat President Joe Biden for the party's nomination and will instead face him and the Republican candidate in the general election as an independent.
"I'm here to declare myself an independent candidate for president of the United States," he told the Philadelphia rally, according to USA Today. "But that's not all − I'm here to join you in making a new Declaration of Independence for our entire nation."
RFK, Jr. officially announces an independent presidential bid. pic.twitter.com/hpL17ERfMS

— Clay Travis (@ClayTravis) October 9, 2023
Leveraging on the city's historic nature as the home of the Declaration of Independence, Kennedy continued, "I've come here today to declare our independence from the tyranny of corruption, which robs us of affordable lives, our belief in the future and our respect for each other. But to do that, I must first declare my own independence, independence from the Democratic Party."
As noted by the outlet, Kennedy will now join Professor Cornel West of Princeton University who is running on the Green Party ticket in attempting the unheard-of feat of successfully defeating both major parties in a U.S. federal election.
The Republican National Convention, seeming to respond to reports from the likes of Politico that Kennedy could potentially draw away conservative voters from the GOP was quick to release a lengthy list of "23 reasons to oppose the candidacy of Robert F. Kennedy, Jr.," in a post to X, formerly Twitter.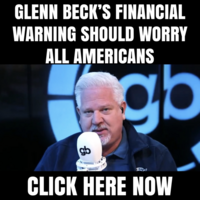 There is very little daylight between RFK Jr. and a typical Democrat politician — so here are 23 reasons to oppose the candidacy of Robert F. Kennedy, Jr.:

🚩 He voted for Joe Biden in the 2020 election.

🚩 He is a self-described "Kennedy Democrat."

🚩 He has admitted his…

— RNC Research (@RNCResearch) October 9, 2023
Among several non-starters for Republicans, they list:
"He calls himself a "huge admirer" of socialist Bernie Sanders.
He praised rabid antisemite Louis Farrakhan as a "truly great partner."
He supports divisive and unconstitutional affirmative action policies in higher education.
He called the NRA a "terror group."
He has repeatedly called for a "ban" on "fossil fuel extraction," including fracking.
He praised socialist Alexandria Ocasio-Cortez's Green New Deal as "good" and "important": "We ought to be pursuing it."
He supports abortion-on-demand until birth without limits — "in line with today's Democrat Party."
He supports tax hikes on hardworking Americans, including AOC's proposed top rate of 70%."
The RNC concluded, "Do not be fooled — the only way to reverse America's decline at the hands of Biden is to elect a Republican as president next year."
However, one assertion the RNC made, stating Kennedy claimed "his candidacy will "take more votes" from the Republican candidate than Biden" would seem to directly contradict a decisive poll from Rasmussen released Oct. 3rd which showed the overall potential 14% of GOP voters potentially breaking for Kennedy. That's less than half what the Biden campaign could expect to lose with 33% of Democrats saying they would likely vote for an independent Kennedy according to the pollsters.
"If the 2024 Democratic presidential candidate is Joe Biden and the Republican candidate is Donald Trump, and Robert F. Kennedy runs as a third-party presidential candidate, how likely is it that you would vote for Kennedy?"

It's Likely-
DEM: 33%
IND: 28%
GOP: 14%
All: 25% https://t.co/wNO64k5Wuj

— Rasmussen Reports (@Rasmussen_Poll) October 9, 2023
In the ensuing hypothetical three-way split of votes, based upon the RealClearPolitics average in which has Trump up by 1 point, 45.2 to 44.2: if the Rasmussen polling holds, Biden would drop to 29.7% of Democrats' support losing about 14.5% while Trump would drop to 37.9% having only lost about 6.3% (coincidentally about the same percentage of 'Republicans' who are #NeverTrump).
That said, even with 28% of independents pulling for him this still wouldn't be enough for Kennedy to win. But in an extraordinary turn of events with him optimistically taking about 32.4% of the vote in this hypothetical matchup, he would poll second behind Trump with Biden trailing in third.