On Tuesday, Republican Senator Ted Cruz introduced a constitutional amendment to impose term limits on Congress members.
In Cruz's legislation, U.S. senators would only be able to serve two terms of six years each and representatives would only be able to serve three terms of two years each.
Ted Cruz introduces legislation to impose term limits for congress members.

Any member of congress who votes against this is admitting how corrupt they are.

— Collin Rugg (@CollinRugg) January 24, 2023
Cruz told the Daily Wire: "Term limits are critical to fixing what's wrong with Washington, D.C. The Founding Fathers envisioned a government of citizen legislators who would serve for a few years and return home, not a government run by a small group of special interests and lifelong, permanently entrenched politicians who prey upon the brokenness of Washington to govern in a manner that is totally unaccountable to the American people,"
He goes on to say: "Terms limits bring about accountability that is long overdue and I urge my colleagues to advance this amendment along to the states so that it may be quickly ratified and become a constitutional amendment."
Cruz has proposed the new amendment multiple times in previous years, including: 2017, 2019, and 2021.
Cruz writes "Elected office should represent a short-term privilege of public service, not a career choice. Those of us in Congress ought to serve for a reasonable period of time and then return home to live under the laws we enacted."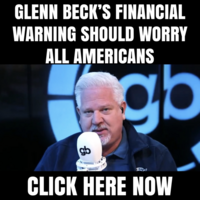 Check out what the Daily Wire reported:
The constitutional amendment is co-sponsored by 11 Republican senators, including Sens. J.D. Vance (R-OH), Bill Hagerty (R-TN), Cynthia Lummis (R-WY), Roger Marshall (R-KS), Mike Lee (R-UT), Steve Daines (R-MT), Todd Young (R-IN), Mike Braun (R-IN), Rick Scott (R-FL), Josh Hawley (MO), and Tommy Tuberville (R-AL).

…

A two-thirds majority in both houses of Congress is required to propose a constitutional amendment. It must then be ratified by three-fourths of the state legislatures.

The amendment comes as leaders in both parties have served for nearly five decades in the Senate. Sen. Chuck Grassley (R-IA) has served in the House and Senate for a combined 48 years, with 42 of his years in the Senate. Sen. Ed Markey (D-MA) has been in Congress for 46 years.

Senate Minority Leader Mitch McConnell (R-KY) ranks just behind Grassley for current senators with the longest tenure, with 38 years in office, serving since 1985. In contrast, the youngest member of Congress is recently elected Rep. Maxwell Alejandro Frost, 26, who was born in 1997.

U.S. Term Limits documented that between 1964-2018 Congress had a 90% re-election rate. The organization argues that term limits would allow a way to open up more seats and reverse the trend, offering more choice for the American people.