On Tuesday, classified documents were found in former Vice President Mike Pence's home in Indiana.
The news was confirmed by Pence's lawyer who said about a dozen documents were found in the home.
Check out what CNN reported:
A lawyer for former Vice President Mike Pence discovered about a dozen documents marked as classified at Pence's Indiana home last week, and he has turned those classified records over to the FBI, multiple sources familiar with the matter told CNN.

The FBI and the Justice Department's National Security Division have launched a review of the documents and how they ended up in Pence's house in Indiana.

The classified documents were discovered at Pence's new home in Carmel, Indiana, by a lawyer for Pence in the wake of the revelations about classified material discovered in President Joe Biden's private office and residence, the sources said. The discovery comes after Pence has repeatedly said he did not have any classified documents in his possession.

It is not yet clear what the documents are related to or their level of sensitivity or classification. Pence's team plans to notify Congress on Tuesday.
The news from Pence comes after President Joe Biden has found a trove of documents throughout his home and office.
As we reported yesterday, Rep. Michael McCaul of Texas, who is now the head of the House Foreign Affairs Committee and a member of the GOP, compared the increasing amount of confidential documents discovered at President Biden's residence in Delaware to the Watergate scandal that caused President Richard Nixon to step down.
McCall continued "You know, Watergate started as a very small burglary, and it led to the president of the United States resigning. So I don't know what's there until we see the documents. The way I look at it, my wife is a Naval intelligence analyst," McCaul explained. "If she took one document home, classified, she would be prosecuted; me, I would be prosecuted."
In September of last year, CBS News' "60 Minutes" conducted an interview with Biden and questioned him about the confidential documents found at the former President Trump's residence in Mar-a-Lago, Florida.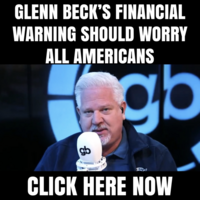 "60 Minutes" asked, "The FBI spread the documents out on a floor to make a record of what was found. When you saw the photograph of the top-secret documents laid out on the floor at Mar-a-Lago, what did you think to yourself looking at that image?"
Biden exclaimed, "How could that possibly happen? How anyone could be that irresponsible. And I thought, what data was in there that may compromise sources and methods? By that I mean, names of people who helped, or et cetera. And it's just totally irresponsible."