Newly unsealed documents relating to the ongoing Jeffrey Epstein lawsuit against JPMorgan begin to paint a larger picture of how the Epstein sex trafficking operation was conducted.
Newly unsealed passages of a federal lawsuit have revealed that as far back as 2006, former top executives at JPMorgan privately discussed abuse allegations surrounding the late predator Jeffrey Epstein, and more than 20 of his sex trafficking victims were paid through accounts at the mega bank.
"These women were trafficked and abused during different intervals between at least 2003 and July 2019, when Epstein was arrested and jailed, and these women received payments, typically multiple payments, between 2003 and 2013 in excess of $1 million collectively," a passage states. "Epstein also withdrew more than $775,000 in cash over that time frame from JP Morgan accounts, especially significant as Epstein was known to pay for "massages," or sexual encounters, in cash."
Earlier, the allegations, along with some others, were concealed with redactions by the government of the Virgin Islands while submitting its legal action against JP Morgan Chase, citing its involvement in Epstein's offenses.
Late Wednesday, the Virgin Islands unsealed more documents relating to their investigation.
The bombshell documents reveal just how involved JP Morgan was with Epstein. Not only did they know what Epstein was up to, but they were complicit.
JPMorgan's then-senior executive Jes Staley had a very close relationship with Epstein, sending him 1,200 emails that suggest he was involved in Epstein's sex-trafficking operation.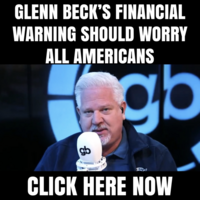 "Between 2008 and 2012, Staley exchanged approximately 1,200 emails with Epstein from his JP Morgan email account," the lawsuit says. "These communications show a close personal relationship and 'profound' friendship between the two men and even suggest that Staley may have been involved in Epstein's sex-trafficking operation."
One Staley email was even sent from Epstein's Little St. James in 2009 when Epstein was in jail in Florida.
"So when all hell breaks lo[o]se, and the world is crumbling, I will come here, and be at peace," the email read. "Presently, I'm in the hot tub with a glass of white wine. This is an amazing place. Truly amazing. Next time, we're here together. I owe you much. And I deeply appreciate our friendship. I have few so profound."
A month later, Staley followed up: "I realize the danger in sending this email. But it was great to be able, today, to give you, in New York City, a long heartfelt, hug."
The lawsuit also claims Staley sent a photo of a young woman to Epstein.
The lawsuit get's even more concerning considering Staley talked about "Snow White" and "Beauty and the Beast," appearing to reference some of the victims.
"Maybe they're tracking u? That was fun. Say hi to Snow White," Staley said in an email to Epstein.
"[W]hat character would you like next?" Epstein replied.
Staley responded by saying, "Beauty and the Beast."
Epstein replied: "well one side is available," the lawsuit claims.
Not only was JPMorgan aware of what was going on surrounding Jeffrey Epstein, but they were also aware of Epstein ally and predator Jean Luc Brunel who was the owner of a modeling company.
"Financial information also reflects payments drawn from JP Morgan accounts of nearly $1.5 million to known recruiters, including to the MC2 modeling agency, and another $150,000 to a private investigative firm," the lawsuit claims.
Check out what Law & Crime reported:
As early as 2006, JPMorgan's Global Corporate Security Division flagged "[s]everal newspaper articles . . . that detail the indictment of Jeffrey Epstein in Florida on felony charges of soliciting underage prostitutes." Epstein later entered into a non-prosecution agreement allowing him to serve a light, widely criticized sentence, predating his federal sex trafficking prosecution.

Some four years later in an internal email, JPMorgan's risk management division discussed fresh allegations against Epstein: "See below new allegations of an investigation related to child trafficking – are you still comfortable with this client who is now a registered sex offender."

"In my short tenure working on the account these stories pop up including these from the summer," a JPMorgan employee responded, according to the lawsuit.