Former President Barack Obama is facing backlash following the release of a letter addressing Israel's ongoing conflict with Hamas. The letter, while expressing solidarity with Israel, cautions the Israeli government on its strategies, stressing the importance of abiding by international laws and avoiding civilian casualties.
Critics were quick to point out what they saw as irony in Obama's statements. Collin Rugg, in a tweet, took a jab at the former president, saying, "That's rich coming from someone who dropped over 26,000 bombs in a single year." Obama's call for restraint from Israel comes hallow by many people given his aggressive military actions during his own presidency.
In his letter, Obama acknowledged the horrific Hamas attack on Israel that killed over 1,400 Israeli citizens. He supported Israel's right to defend itself and agreed with President Biden's call to dismantle Hamas's military capabilities. However, the heart of Obama's message was the manner in which Israel pursued its fight against Hamas.
"Already, thousands of Palestinians have been killed in the bombing of Gaza, many of them children. Hundreds of thousands have been forced from their homes," he wrote.
JUST IN: Barack Obama is calling out Israel for their strategy against Hamas in Gaza, saying their aggressive actions that harm civilians could hurt them more in the long run.

That's rich coming from someone who dropped over 26,000 bombs in a single year.

"Still, the world is… pic.twitter.com/GFhaARpAxB

— Collin Rugg (@CollinRugg) October 24, 2023
"The Israeli government's decision to cut off food, water and electricity to a captive civilian population threatens not only to worsen a growing humanitarian crisis; it could further harden Palestinian attitudes for generations, erode global support for Israel, play into the hands of Israel's enemies, and undermine long term efforts to achieve peace and stability in the region."
"But if we care about keeping open the possibility of peace, security and dignity for future generations of Israeli and Palestinian children — as well as for our own children — then it falls upon all of us to at least make the effort to model, in our own words and actions, the kind of world we want them to inherit," Obama finished.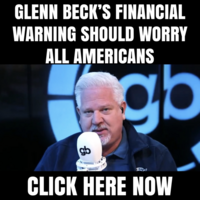 REACTIONS:
Obama preaching peace and strategy? 🤔 Maybe he should reflect on his own record before judging Israel.

Dropping bombs is okay when he does it, but not when others do? Double standards

— John (@johnEiid) October 24, 2023
How about these thoughts.

This is your war. You funded Iran. You created Sunset Clauses that ended the international arms embargo imposed on Iran. And you're still controlling the Biden Administration.

The most divisive, destructive president this country has been subjected to

— Jeff Carlson (@themarketswork) October 24, 2023
True story 👇 pic.twitter.com/XSSU5mv7wV

— Vince Langman (@LangmanVince) October 23, 2023
You're the guy who gave Iran billions of dollars in cash that they're now funding global terrorism with yea?

— Mostly Peaceful Memes (@MostlyPeacefull) October 23, 2023
3rd Term is a charm.🤣 pic.twitter.com/gq76AD7NQs

— Dead Che (@dead_che) October 24, 2023