Rev. Franklin Graham issued a cautionary message to Christian news media bodies and others, referring to a "looming crisis" that he believes is threatening churches and ministries across the United States.
As the leader of the Billy Graham Evangelistic Association and Samaritan's Purse, Graham delivered his central address on Monday night at the National Religious Broadcasters convention held in Orlando, Florida.
"I believe there is a coming storm that we all need to be ready for," Graham explained. "The world has deteriorated so quickly. We cannot be deceived and we can't be fooled. We need to get ready and be prepared."
Graham said Christians in the United States are "living in a cancel culture that wants to destroy Christian organizations," adding that "we cannot back up, we can't retreat, don't apologize for the Gospel — just declare it, just preach it."
It was great to be in Orlando to share with those at the @NRBConvention tonight! My father @BillyGraham used radio and television to reach as many people as he could with the Gospel of Jesus Christ—and we're still doing that today. #NRB2023 pic.twitter.com/MrbmiQNbFK

— Franklin Graham (@Franklin_Graham) May 23, 2023
"They want us to shut our mouths, they don't want to hear from us. If you're not going to preach the Gospel, you don't have anything to worry about. If you're not going to talk about sin, you're not going to have anything to worry about; but if you're going to proclaim the Gospel, they're going to try to shut you up."
Florida's Governor Ron DeSantis, a potential contender in the Republican presidential primaries, was also present at the event. He addressed the assembly of Christian media and ministries. DeSantis' official presidential announcement is expected to come this evening.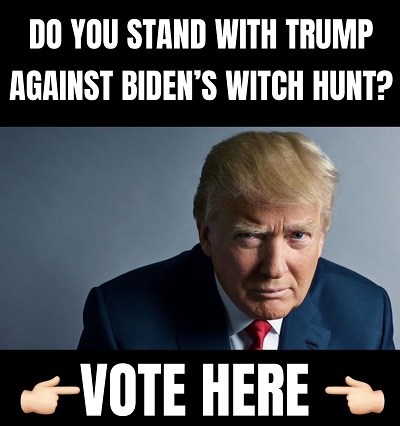 .@GovRonDeSantis and I both spoke to Christian communicators at the @NRBConvention earlier this week, and it was good to be able to sit down and talk with him for a few minutes. https://t.co/uumohZvZcd

— Franklin Graham (@Franklin_Graham) May 24, 2023
"Had a great discussion at the National Religious Broadcasters Convention on the importance of supporting families, protecting children and defending religious liberty," DeSantis wrote on Facebook.
The NRB International Christian Media Convention, hailed as the world's largest gathering of Christian communicators and ministry professionals, takes place in Orlando, Florida from May 22-25, 2023.
At NRB 2023, you'll learn hands-on-skills through a variety of keynotes, workshops, and panel discussions from over 100 speakers. You'll get access to key insights and strategies from the largest Christian media companies in the world. And you'll have the opportunity to network with thousands of fellow Christian communicators.

NRB 2023 will equip you to grow your ministry, church, or organization, reach more people with your message, and engage your audience effectively. For more information visit, NRBConvention.org