Ilhan Omar has been under scrutiny lately for Semitic comments.
As a result, Speaker Kevin McCarthy had made an attempt to rightfully remove her from the House Foreign Affairs Committee.
Ken Buck, a Republican representative from Colorado, defended Ilhan Omar, a Democrat from Minnesota, against an attempt to remove her from the House due to her past statements against Judaism.
Buck's support, combined with two other Republicans opposing the removal, has put Speaker Kevin McCarthy's plan in jeopardy.
Buck said during an interview "I think that we should not engage in this tit-for-tat. I have a little bit less certainty about Congressman Schiff and Swalwell on Intelligence just because it's a little bit different than a regular committee," Buck added. "But I'm going to think through that and make a decision."
Rep. Nancy Mace (R-SC) is one of Omar's strongest supporters and considers it a First Amendment issue.
Mace argued that removing Omar from the House Foreign Affairs Committee would set a dangerous precedent, despite previous removal of Republicans from committees for controversial statements. Mace was the first to defend Omar, stating it was a matter of principle.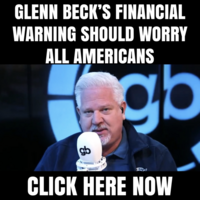 Mace told Fox News "We don't have to agree with everything that members say. I think we have to be very careful about what we are as a constitutional republic."
She continued "I am not a fan of Ilhan Omar. She's an anti-Semite. She's a bigot. She's a racist. She's a socialist, but that doesn't mean that we cancel people in this country. Republicans don't stand for cancel culture. And that's essentially what this is."
Mace claimed "There's so much anti-Semitism in this country. We should be condemning it right and left as we always have, but there's also the First Amendment right to do that. We're all talking about the Twitter files and conservatives being censored, you know, it's, it's, it seems pretty hypocritical if you ask me."
Omar responded saying removing her would be "a blow to the integrity of our democratic institutions, and a threat to our national security."
Rep. Victoria Spartz (R-IN), another one of Omar's supporters, said "Two wrongs do not make a right," she wrote in a statement on Tuesday. "Speaker Pelosi took unprecedented actions last Congress to remove Reps. Greene and Gosar from their committees without proper due process. Speaker McCarthy is taking unprecedented actions this Congress to deny some committee assignments to the Minority without proper due process again."
She claimed "As I spoke against it on the House floor two years ago, I will not support this charade again, Speaker McCarthy needs to stop 'bread and circuses' in Congress and start governing for a change."