The September 2023 Clarity Omnibus Survey conducted between Sep. 20 and 25 revealed a result that could shake the foundations of Florida Governor Ron DeSantis' 2024 presidential campaign. The poll of likely voters, in addition to establishing a startling 62% of American voters feel the nation is on the "wrong track," now shows entrepreneur Vivek Ramaswamy tieing DeSantis for second place with 10%, a catastrophic 57 points behind former President Donald J. Trump who holds a commanding 67% share.
Trump also maintains a 4-point lead over incumbent Democrat President Joe Biden in excess of the 1.86% margin of error according to Clarity+ Campaign Labs. The poll additionally showed Trump leading by two points in overall approval rating with 43% to Biden's 41%.
Supporting Ramaswamy's impressive polling gains, in a hypothetical primary that did not include Trump, Ramaswamy leads the pack with 33% support, beating DeSantis by two points. The nearest third-place candidates were former UN Ambassador and South Carolina Governor Nikki Haley and former Vice President Mike Pence tied with 7%, below both unsure voters and voters who lack a second choice.
🇺🇲 NEW NATIONAL POLL

PRES:
(R) Trump 46% (+4)
(D) Biden 42%
—
(D) Biden 43% (+4)
(R) DeSantis 39%
——
GOP PRES:
Trump 67% (+57)
DeSantis 10%
Ramaswamy 10%
Haley 4%
Pence 4%
——
GEN. BALLOT:
DEM 44% (+1)
GOP 43%
——@claritycampaign (Dem) | LVs | 9/20-25https://t.co/3iGN40hhAR pic.twitter.com/gGYBqlzzRS

— InteractivePolls (@IAPolls2022) October 3, 2023
The strong returns for Trump and Ramaswamy both are particularly interesting due to Clarity Campaign Labs' open self-description as a Democrat-oriented pollster "providing fully integrated analytic solutions to Democratic campaigns and progressive non-profits," according to the firm's profile on X, formerly Twitter.
As previously reported by Trending Politics News, the second GOP primary debate was punctuated by several jarring moments but perhaps none so much as Trump owning the narrative while not attending as indicated when former New Jersey Governor Chris Christie criticized him to a chorus of boos.
Christie was further eviscerated rhetorically by Ramaswamy who pointed laughed as Christie lost control of the crowd, and was cut off by their displeased boos and jeers.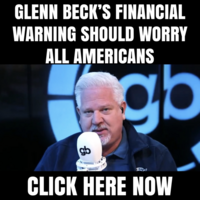 The 38-year-old former pharmaceutical executive won over many conservatives when he declared, "I have to be very clear about this," according to The Daily Mail.
"Transgenderism – especially in kids – is a mental health disorder. We have to acknowledge the truth of that for what it is."
He forcefully told the nation, "Parents have the right to know," adding, "It is not compassionate to affirm a kid's confusion." He further promised to pass a federal law that would permanently outlaw "genital mutilation," calling the surgeries associated with Transgenderism "barbaric."
"I'm sorry – It is not compassionate to affirm a kid's confusion,' he stressed. "That is not compassion. That is cruelty."
NEW: Vivek Ramaswamy calls transgenderism in children a mental disorder and calls for parents to get their rights back. 🔥🔥

He even went as far to say "affirming" kids' genders was cruel.

"I have to be very clear about this. Transgenderism, especially in kids, is a mental… pic.twitter.com/cWilmpMUVX

— Collin Rugg (@CollinRugg) September 28, 2023
Trending Politics News' Collin Rugg noted while live-tweeting the debate, "Vivek Ramaswamy calls transgenderism in children a mental disorder and calls for parents to get their rights back.  He even went as far to say "affirming" kids' genders was cruel." Other prominent conservative commentators expressed similar approval such as Brandon Tatum who observed that Ramaswamy 'triggered' the co-hosts of The View writing, "Vivek Ramaswamy TRIGGERS The View When He DECLARES Transitioning Kids is CRUEL!"
Vivek Ramaswamy TRIGGERS The View When He DECLARES Transitioning Kids is CRUEL! pic.twitter.com/dH6ijFMnJe

— Brandon Tatum (@TheOfficerTatum) September 29, 2023
Shortly after the debate, he doubled down in a post to X, formerly Twitter when he wrote, "More than 50% of kids with gender dysphoria have considered suicide. And yet politicians reject a law that would require schools to inform parents if their kids change their gender identity at school. Parents have a right to know about their kids: that shouldn't be controversial. Ban genital mutilation & puberty blockers before age 18. Treat gender dysphoria as a mental health disorder. Time to empower parents again."
He also criticized his fellow candidates for their multiple personal attacks during the debate in an interview following the event telling reporters, "If we want to reunite this country, we have to reunite the Republican Party first… Were there moments where candidates were more interested in personal insults than actual legitimate policy disagreements? Yes. But my goal tonight was to say that I'm not running against any of them. I'm running for this country."