The crowd at the second Republican presidential debate at the Reagan Library in California audibly groaned and booed former New Jersey Governor Chris Christie after he attacked former President Donald Trump for skipping the debate.
After answering a question about crime and using U.S. attorneys to prosecute criminals in Democrat-led cities, Christie pivoted to an attack on the former president. "And Donald Trump should be here to answer for that but he's not," Christie said before turning towards the camera.
"And I wanna look in the camera right now and tell ya': Donald, I know you're watching. You can't help yourself," Christie declared, drawing groans from the crowd. "And you're not here tonight not because of polls, and not because of your indictments, you're not here tonight, because you're afraid of being on this stage and defending your record," he continued.
"You're ducking these things. And let me tell ya' what's gonna happen; you keep doing that, nobody up here is gonna call you Donald Trump anymore, we're gonna call you Donald Duck," Christie said before pausing in anticipation of cheers. Instead, he was met with groans and boos.

Trump was not actually watching the debate, as he was addressing autoworkers at Drake Enterprises in Michigan.
Christie — a former Trump ally who headed up his presidential transition team in 2016 — has since turned into a vicious Trump critic and made his opposition to the former president a centerpiece of his campaign. The former New Jersey governor was previously met with boos at the first 2024 GOP presidential debate last month after he again attacked Trump.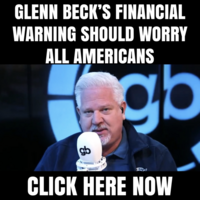 "Someone has got to stop normalizing this conduct," Christie said. "It is beneath the office of the president of the United States."
"Now whether or not, you believe that the criminal charges are right are wrong, the conduct is beneath the office of the president of the United States," he continued, drawing some cheers but even more boos. He then acknowledged the feedback, stating that Americans have a First Amendment right to boo him. "This is the great thing about this country; booing is allowed, but it does not change the truth."
After that, the crowd started to boo so loudly that Christie was forced to pause while debate moderator Bret Baier had to urge them to stop.