Senator Tim Scott (R-SC) called for an American-led attack on Iran as a response to attacks on Israel by Hamas and other Iran-backed groups during NBC's Republican presidential debate on Wednesday.
Scott pointed to recent U.S. airstrikes against Iran-backed militias in Iraq and Syria before calling for additional actions.
"You have to strike in Iran. If you want to make a difference, you cannot just continue to have strikes in Syria on warehouses. You actually have to cut off the head of the snake, and the head of the snake is Iran and not simply their proxies. In order for us to have a powerful response from America, we have to be in a position of strength," he said.
"As president of the United States, my foreign policy is simple. You cannot negotiate with evil. You have to destroy it."
Scott's calls for war with Iran was far from the only fierce foreign policy statement of the night. Former UN Ambassador Nikki Haley repeated her calls to "finish" Hamas at all costs.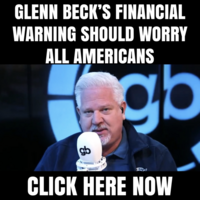 ""The first thing I said to [Netanyahu] when it happened is I said finish them — finish them," Haley said.
Vivek Ramswamy called for a more nuanced approach, stating that Israel should have the right to defend itself while also calling for the United States to avoid unnecessary conflict.