One of the "swampiest" events of the year is indisputably the World Economic Forum and a recent leak reveals already some sketchy behavior with ties to the infamous George Soros…
An investigative journalist by the name of Jordan Schachtel recently acquired a list of attendees of the World Economic Forum and it includes one of the most important folks in the United States government as well as Alexander Soros, the son of George Soros.
Despite the participant list being partially redacted, Schachtel reports that FBI Director Christopher Wray is slated to attend the World Economic Forum alongside Alexander Soros who is listed as Deputy Chair of the Board of Soros' Open Society Foundations.
Check out what the Soros' Open Society Foundations describes itself as on their website:
Every year, the Open Society Foundations give thousands of grants to groups and individuals that work on the issues we focus on—promoting justice, transparency, and open debate. We also engage in strategic human rights litigation and impact investing, while incubating new ideas and engaging directly with governments and policymakers through advocacy to advance positive change.
Even though Soros may market his foundation's agenda as that many believe that Soros' foundation is built to serve the policy interests of business elites and other oligarch's throughout the world.
With that level of power, the Soros family has earned a top spot in business elites throughout the world and have since steamrolled a their left leaning ideals throughout the globe.
FBI Director Christopher Wray is described as a participant of the event and also listed as "director of a federal agency" for the World Economic Forum.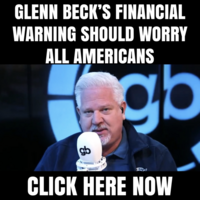 The World Economic Forum is set to start in the coming days with the first day coming up on January 16th. The event will be held in its annual location of Davos, Switzerland with many other world elites in attendance including folks from both Pfizer and Blackrock.
Given the power of both Wray and the Soros family, having both of them in attendance is already a sketchy start to the conference that has not even begun yet.
John Kerry who has been labeled Joe Biden's "climate czar" is also set to attend the forum. The Western Journal reports that 52 heads of state and nearly 600 CEOs from around the world are slated to attend the event this month, many of which arriving on private jets that they openly advocate against.
Even though the event has yet to start, this new revelation appears to be already a bad omen for the event to come…