Monday at the "SZN9" fashion show in Paris held by Kanye West, liberal heads were swimming because of what they saw. Was it cutting edge fashion? Was it the hottest French runway models repping West's newest line? No, it was something Kanye and his guest Candace Owens wore. Usually, Candace Ownes alone is enough to send leftist into a tizzy, but the message she and West bore on their matching t-shirts was so vile, so reprehensible, and so offensive, every liberal in the room clutched their pearls and swooned. West and Owens had the unmitigated gall to wear shirts that said "White lives matter" on them! Oh, the violence!
On Monday, West debuted his latest Yeezy collection which included sweatshirts and t-shirts emblazoned with images of Pope Saint John Paul II on the front with large font that read "White Lives Matter" on the back.
West attended the show alongside conservative author and podcast host Candace Owens, each wearing a version of the t-shirt.
Kanye West wearing a shirt that says White Lives Matter isn't more important than the following ⬇️

• Black Lives Matter running off with more than $100M in donations.
• Ukraine getting $87B dollars from taxpayers.
• The current administration not doing shit for Black people.

— Hotep & Build (@4141steph) October 3, 2022
Sane, rational people know that saying white lives matter is just a statement of fact, just like blue lives matter and black lives matter. However, in the view of the unhinged left, making any sort of statement expressing that sentiment is akin to doing violence. Of course, Kanye is the ultimate provocateur, so the response he and Owens received likely was exactly what he was expecting.
In response, Vogue editor Gabriella Karefa-Johnson wrote on her Instagram that West's "White Lives Matter" t-shirts were "offensive, violent, and dangerous" and called them "pure violence."
To be fair, I have no idea who this woman is or what her life experiences are, but to assert that a statement like white lives matter is "pure violence", suggests that she has never experienced pure violence. Or anything offensive or dangerous for that matter.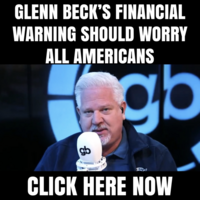 The hyperbole it takes to claim a t shirt can promote violence and danger only cheapens what real violence and danger are.
"There is no excuse, there is no art here," Karefa-Johnson wrote. "I'm sorry I failed to make that clear — I thought I did. I do think if you asked Kanye, he'd say there was art, revolution, and all of the things in that t-shirt. There isn't."
"As we all work through the trauma of this moment, especially those of us who suffered in that room, let's have some grace for one another," Karefa-Johnson continued.
Only in 2022 America could we have two black people wearing shirts stating that white lives matter, and other black liberals find it offensive and an affront to humanity. I certainly hope Karefa-Johnson was able to make it out of the venue and back to her high-end hotel before taking a private jet back to America without completely succumbing to the trauma of a t-shirt.
She wasn't alone in her pearl clutching, however.
 For the New York Times, fashion critic Vanessa Friedman wrote a piece blasting the collection with the headline "There Is No Excuse for Ye's 'White Lives Matter' Shirt."
British Vogue editor Edward Enninful also denounced the t-shirts as "inappropriate."
Kanye for his part seemed unmoved by the criticism, as was expected.
West immediately hit back at Karefa-Johnson, posting a photo of the Vogue editor with the caption "This is not a fashion person You speak on Ye Ima speak on you Ask Trevor Noah."
I don't really know what Ye means here, but I know HE does, and I know he made his point. West does not care, nor does Candace Owens. For that matter nor should anyone outside of the ultra-left wingers. A t-shirt is not violence. There is no trauma except for the self-inflicted trauma of wokeness, and West and Owens clearly don't suffer from it as the far left does.