It's no surprise to anyone to say that the ladies of "The View" aren't exactly political experts. Actually, it would be considered polite to only go that far. They sit in their New York studio every day and pontificate and marinate on American politics as if any of them have any idea how candidates or the races coming up will affect everyday people.
Whoopi Goldberg is particularly clueless, from assertions that President Trump might flee and live in North Korea or Russia, to suggesting the government pack the court to fight back on Roe V Wade. She is a veritable wellspring of bad ideas and clueless opinions.  So, when she made remarks about Georgia Senate candidate Herschel Walker, no one was surprised.
Whoopi Goldberg told her co-hosts Tuesday on ABC's "The View" that the Georgia Republican Senate nominee Herschel Walker was chosen because he was black.
Goldberg said, "Well, it's not the best they have to offer, but it's all they're giving. And that should tell you something. They didn't even try to find somebody who was at least — had the idea of how to take care of the people in Georgia. They just said, 'Oh, get somebody black in there. Who do you know? Oh, yeah, get him.' And that is what they did."
Whoopi suggests the only reason Herschel Walker got the GOP nomination was that he was hand-picked for his skin color.
"They just said, 'get someone black in there' … And that's what they did."
Sunny adds: "I feel that that's incredibly insulting to African American voters." pic.twitter.com/vQyA2hW65F

— Nicholas Fondacaro (@NickFondacaro) October 4, 2022
The Democrats should be thankful for Walker. If he isn't the best the GOP had to offer, considering he is in a near deadlock with Raphael Warnock who is also black, then the best from the GOP would win in a landslide. Maybe we are just keeping it fair? Co-host Sunny Hostin then gave her own unique insight.
Hostin said, "Yeah that is what it feels like."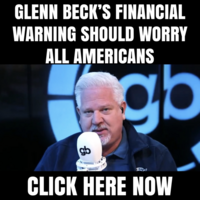 Goldberg said, "I mean, how else can you explain it?"
Hostin said, "That is incredibly insulting to African-American voters."
Hostin, a white woman claims that Walker is a political token, and the blowback is nil. Not only as a rich white woman is she not qualified to decide what is insulting to black voters, she should not even be dipping a toe in the pool relating to race and motives for the GOP.
If anyone would know how to care for the people of Georgia, it is Walker. He grew up poor in the state yet overcame all the odds and made a name for himself from the bottom up. The type of story that people can relate to, especially poor people in the south. Goldberg's intellectual assessment of the GOP's thought process leading up to Walker's candidacy is stunning in its ignorance and it is offensive to Walker. Dare I suggest that if a white person had made the exact same statements, it would be on a 24-hour news cycle.
Never one that knows when to stop, Sunny Hostin continued with her in-depth analysis.
"What I still don't understand is Herschel Walker is running against, in Georgia, against Raphael Warnock, who's so superior to him. Does he have any chance in your view?"
I certainly would be interested to know how Warnock is superior to Walker. What are Hostin's qualifiers? Or is it simply because Warnock is a liberal and Walker is a conservative? The race is tight in Georgia, and very likely going down to the wire. Yard signs in Georgia proudly proclaim, "Run Herschel, Run", and with the help from the ladies of "The View", Walker might find an unexpected wind at his back.