Former President Donald Trump had a simple call-out for Bud Light maker Anheuser-Busch after the company allowed a corporate executive to partner with a transgender influencer in a promotion of its top-selling brand.
"Money does talk," Trump wrote on his Truth Social account Sunday, a reference to the billions of dollars lost by the Belgian beer maker in the wake of a scandal that has garnered global headlines. "Anheuser-Busch now understands that."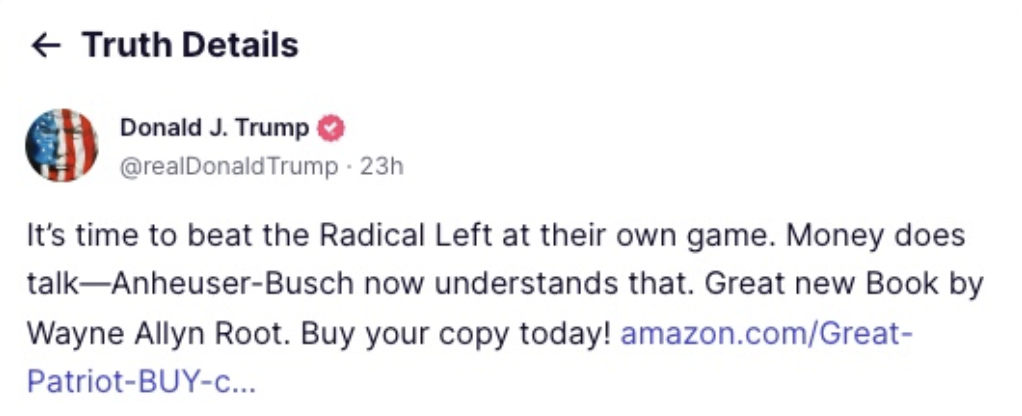 In early April, Bud Light sent transgender influencer Dylan Mulvaney a special edition can with Mulvaney's face on it, which Mulvaney promoted in a video while dressed as Holly Golightly from Breakfast at Tiffany's.
The backlash from Bud Light's blue-collar base was fierce: celebrities like Kid Rock fired an AR-15 at full cases while country singer Brantley Gilbert smashed a bottle onstage that was thrown to him. The beer juggernaut immediately lost $5 billion in market capitalization as former fans flocked to competing brands like Miller and Coors, which saw corresponding upticks in sales.
President Trump also added, "It's time to beat the Radical Left at their own game," a seeming reference to the attempted cancellations and boycotts of himself and conservative celebrities over the years.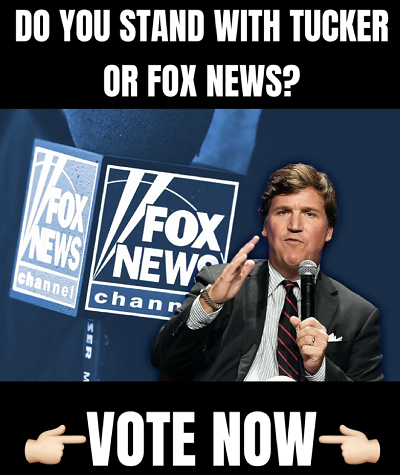 In the end, it was Bud Light's Vice President of Marketing Alissa Heinerscheid who was canceled later that month when she took a leave of absence after initially defending her decision to partner with Mulvaney. Heinerscheid said she felt compelled to update the beer's "fratty" image and stop its slump in sales by appealing to younger, more "inclusive" beer drinkers.
The brand's CEO Brendan Whitworth has offered a half-brewed apology, saying he "never intended" to drive his company into America's ongoing culture war over drag shows and transgender accommodations. A popular industry publication that reached out to Bud Light's longtime distributors said many were "spooked" by the uproar.