Attorneys for former President Donald Trump filed a last-minute motion Monday night in his federal election interference case seeking to dismiss charges on the grounds that special counsel Jack Smith does not have the proof to convict Trump, who they claim was not "'tricking' or 'deceiving'" anyone when he sought to overturn the results of the 2020 election.
Just before a midnight deadline, the former president's attorneys called Smith's charges legally defective and vague, according to The Washington Post, arguing that Trump cannot be linked to violence that occurred during the January 6th, 2021 riots at the Capitol because he is not charged with inciting a riot.
"Because the Government has not charged President Trump with responsibility for the actions at the Capitol on January 6, 2021, allegations related to these actions are not relevant and are prejudicial and inflammatory. Therefore, the Court should strike these allegations from the Indictment," wrote defense attorneys Todd Blanche, John Lauro, Emil Bove and Gregory Singer.
"The indictment must be dismissed because it seeks to criminalize core political speech and advocacy that lies at the heart of the First Amendment," they wrote.
While other participants in J6 have unsuccessfully wielded similar arguments, President Trump may be on firmer ground based on a post he made on X, then Twitter, during the riots calling for demonstrators to "remain peaceful."
I am asking for everyone at the U.S. Capitol to remain peaceful. No violence! Remember, WE are the Party of Law & Order – respect the Law and our great men and women in Blue. Thank you!

— Donald J. Trump (@realDonaldTrump) January 6, 2021
The case against President Trump is on track to go to trial in March of 2024. Smith charged Trump in August, accusing him of a criminal conspiracy to remain in power, obstruct Congress's lawful certification of Biden's victory, and deprive Americans of their civil right to have their votes counted.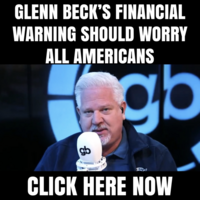 NEW: Trump last night filed motion to dismiss Jack Smith's election/Jan 6 indictment citing 1A and double jeopardy risk (since he was impeached on this matter).

Footnotes are 🔥 nice shoutout to my friend @MZHemingway pic.twitter.com/NHFjsscZgB

— Julie Kelly 🇺🇸 (@julie_kelly2) October 24, 2023
If convicted, Trump could face up to 55 years in prison.
The 45th president's lawyers argued Monday night that their client was properly tried in Congress, which failed to convict him.
The Constitution states that a president impeached and removed from office may be subsequently charged by "Indictment, Trial, Judgment and Punishment," language that Trump's attorneys argued "presupposes that a President who is not convicted may not be subject to criminal prosecution."
They added, "The Constitution's plain text, structural principles of separation of powers, our history and tradition, and principles of Double Jeopardy bar the Executive Branch from seeking to re-charge and re-try a President who has already been impeached and acquitted in a trial before the U.S. Senate."
A separate filing claimed that prosecutors have not demonstrated that President Trump's claims of a stolen election were deceitful — a key intent on which conviction will hinge. Trump's lawyers argue he had a First Amendment right like every American to declare the 2020 election fraudulent and urged U.S. District Judge Tanya S. Chutkan to dismiss the case.
"Virtually every American, including the cited public officials, had similar access to much of this same information, including a mountain of publicly reported facts and opinions, which were the subject of wall-to-wall media coverage throughout the post-election period and beyond," the filing reads.
"To assert that President Trump, as one voice among countless millions, was somehow capable of unilaterally 'tricking' or 'deceiving' these individuals, who include some of the most informed politicians on the planet, simply by advocating his opinions on this contentious issue, is beyond absurd."
Smith is already pulling back some parts of his sprawling case, withdrawing a subpoena exploring whether President Trump's political fundraising benefited from his claims of a stolen election.