In a Thursday post on Truth Social, former President Donald J. Trump unleashed a scathing critique of New York Times reporter Maggie Haberman, referring to her as "Maggot Hagerman."
Trump's post lambasted Haberman for her coverage of a recent court case, accusing her of focusing on his gag order rather than the merits of the case. He also took aim at the "Trump Hating Judge" and the "Racist Attorney General's STAR witness."
Trump's post read:
Writer Maggot Hagerman of the Failing New York Times wrote almost her entire FAKE story today about the Trump Hating Judge's Gag Order (They love to silence me!), rather than the Racist Attorney General's STAR witness chocking like a dog on the Witness Stand (Perry Mason?), and admitting that I NEVER asked him to do anything wrong. He also admitted that he lied to Congress Under Oath, AGAIN, brand new charges. THAT MEANS THEY NO LONGER HAVE A WITNESS, OR A CASE. She also failed to report that the Trump Hating Judge refuses to respect or accept the Appeals Court decision reversing him, a first! Maggot should focus her energies on Corrupt Prosecutors and Judges, whose hatred and bias is so great that they are unable to make a fair and reasonable decision. New York is crime ridden and dying, but I will save it in 2024… It can't come too fast!
The liberal media was quick to react, with Mediaite publishing an opinion piece that described Trump's post as a "grotesque and childish insult" towards Haberman.
Haberman is a prominent American journalist best known for her reporting on Donald Trump and his administration. She had been working as a White House correspondent for The New York Times and previously worked for other major publications, including the New York Daily News and the New York Post.
Haberman gained widespread recognition and several accolades for her coverage of the Trump administration. Due to her extensive access and sources within the administration, her stories often provided a detailed glimpse into the behind-the-scenes dynamics of Trump's presidency.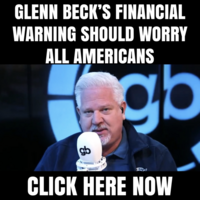 She, along with other members of The New York Times staff, won a Pulitzer Prize in 2018 for reporting on Trump's advisers and their connections to Russia. However, like many journalists covering Trump, Haberman has faced criticism from both Trump supporters and critics.
Social media was abuzz with reactions to Trump's post.
Not only did he violate the judge's specific order, he refers to Maggie Haberman as "Maggot." Speechless. https://t.co/ClqoLokkgp

— G O L D I E. (@goldietaylor) October 26, 2023
Trump called New York Times writer @maggieNYT a "Maggot"

We're even more back than I thought pic.twitter.com/u8m4sw7qCe

— johnny maga (@_johnnymaga) October 26, 2023
"Maggot Haberman" 🤣

That's gonna stick. https://t.co/YXUANfWmOs

— Scott Adams (@ScottAdamsSays) October 26, 2023