Former President Donald Trump offered condolences to Israel after scores of civilians were killed and several others taken hostage as a result of ongoing attacks from Palestinian terrorists on Israeli territory.
"These Hamas attacks are a disgrace and Israel has every right to defend itself with overwhelming force," Trump wrote in a press release.
"Sadly, American taxpayer dollars helped fund these attacks, which many reports are saying came from the Biden Administration," the statement continued, seemingly referencing a recent administration deal with Iran. "We brought so much peace to the Middle East through the Abraham Accords, only to see Biden whittle it away at a far more rapid pace than anyone thought possible."
Less than a month ago, the Biden Administration came to an agreement with the Iranian regime that involved an exchange of prisoners, as well as a multi-billion-dollar cash payment to the regime. Defense experts have speculated that the Iranian government may have had a hand in planning and arming the attackers due to the sophisticated nature of the assault.
"Can you believe that Crooked Joe Biden is giving $6 Billion to the terrorist regime in Iran? That money be used for terrorism all over the Middle East, and, indeed, the World. This incompetent FOOL is absolutely destroying America," Trump wrote in a TruthSocial post at the time.
Now, Israeli leaders have stated that the nation is at war after scores of Palestinian militants entered Israeli territory from the Gaza Strip. Dozens of civilians and military personnel are confirmed dead while hundreds more have been wounded after militants indiscriminately fired on civilians.
Dozens of Israeli civilians have also been abducted and taken to Palestinian territory as the unprecedented attacks continue to unfold.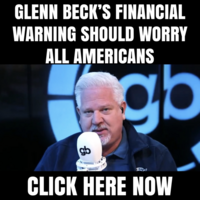 The Israeli-based newspaper Haaretzreported that more than 2,500 rockets were fired from the Gaza Strip in the unprecedented attack. For comparison, roughly 4,000 rockets were fired over the course of the 11-day Gaza Strip conflict in 2021.
"We are at war, not an operation," Israeli Prime Minister Benjamin Netanyahu said in a statement, adding that he had ordered a wide-scale mobilization of reserves.  "Hamas has launched a murderous surprise attack against the State of Israel and its citizens. I ordered first of all to cleanse the settlements of the terrorists who had infiltrated and ordered a large-scale mobilization of reserves. The enemy will pay a price they have never known," he said.
President Biden has yet to comment on the attacks as of this report.
This is a developing story.