Erstwhile President Donald Trump declared on Friday while opening his rally event in Wilmington, North Carolina, that the impending midterms are a "referendum" on President Joe Biden, Speaker Nancy Pelosi, Senate majority leader Chuck Schumer, and the radical left Democrat Congress that is threatening our country.
Crowds as far as the eye can see today at President Donald Trump's North Carolina rally. #trumprally @OANN pic.twitter.com/f8oikkJWqu

— Daniel Baldwin (@baldwin_daniel_) September 24, 2022
Trump stated that in seven weeks, the population of North Carolina is going to be voting to incinerate the radical left Liberals, and they are going to be sending great Ted Budd to the United States Senate. Trump made this statement in reference to an upcoming election. "You're going to elect an incredible slate of true American First Republicans up and down the ballot. And together, we are going to end Nancy Pelosi's crazy political career." 
The Democrats' actions have pushed our nation very much to the verge of destruction, added Trump. "You know what's happening? You know it better. And by the way, did you see the stock market today? It wasn't good… we enjoyed the greatest success in the history of any country." 
Since Trump left office, the price of power is up 19%, gas is up 82%, fuel is up 91%, milk is up 22%, and eggs are up about 46%. Health insurance has risen 24%. Our 30-year mortgage rate has almost tripled, and real wages have decreased 17 months in a row. But, according to Biden and his cronies, we're doing rather well. 
In the meantime, more than 5 million illegal immigrants have crossed the borders, and President Trump believes the estimate likely understates the actual number by a significant margin. 
Trump also brought attention to the fact that the number of people incarcerated in North Carolina is at a level that has never been seen before. At least 26%, and it's been 25 years since we've had a murder rate this high. In all likelihood, the correct response is 49 years.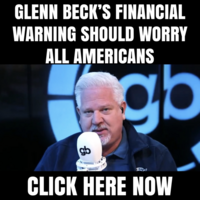 According to Trump, this suggests that voters will have an easy time deciding in November. He remarked, "If you want the decline and fall of America, then you should vote for the crazy radical left Democrats, and that is what they are." He was referring to the Democrats as the radical left. "If you want to save the American dream and put an end to the ruin of our country, you have no choice but to vote Republican." Joe Biden and the other democrats who are responsible for setting fires do not give a damn about the anguish and distress they are giving to you, your family, or our once-proud nation. God help us all. The upcoming midterms will serve as a pivotal point in the current history of this nation.