Former President Donald Trump ripped into the January 6th committee in a Truth Social post late Monday night.
The former president celebrated Tucker Carlson for "one of the biggest 'scoops' as a reporter in U.S. history" and called for every member of the J6 committee to be prosecuted.
On Monday, Carlson released multiple never-before-seen clips from the January 6th protest which has sparked intense alarm about the honesty of the January 6th committee.
"The Unselect Committee LIED, and should be prosecuted for their actions," Trump said emphatically. The 45th president called the Unselect Committee "a giant SCAM" that "has now unequivocally been stamped as CRIMINAL FABRICATORS OF THIS MOST IMPORTANT DAY."
Taking a shot at Republican Sen. Mitch McConnell (R-KY) and Rep. Nancy Pelosi (R-CA), Trump said they "failed on security."
Referencing the lies told about Capitol police officer Brian Sicknick, Trump called Carlson's segment on Sicknick "sad and difficult to watch," adding that "'Trump' and most others are totally innocent, LET THEM GO FREE, NOW!"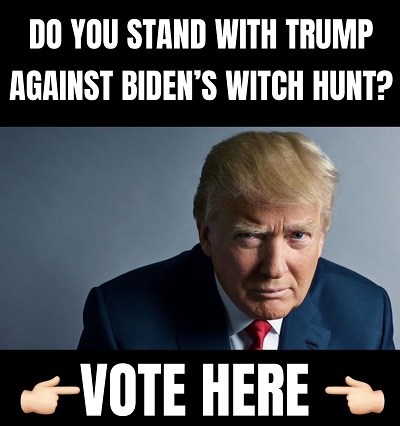 Trump praised House Speaker Rep. Kevin McCarthy (R-CA) for giving Carlson access to the footage "so that our Country, and indeed the World, can see what really went on during the January 6th events."
"A whole new, and completely opposite, picture has now been indelibly painted…Nancy & Mitch were a disaster on Security."