In a series of fiery posts on Truth Social, former President Donald J. Trump announced on Monday his intention to appeal the March 4th trial date set for him. He also accused Special Counsel Jack Smith of orchestrating a deliberate attempt to interfere in the 2024 election.
Trump's posts, which garnered significant attention, questioned the legitimacy of the indictment against him. He pointed out that the indictment seems to be heavily based on the findings of the January 6th Committee, which he described as an "Unselect Committee of Marxists, Fascists, and Political Hacks."
The former President further alleged that the committee, which he claims has a history of deceit regarding Russia and Ukraine, had "purposely & Illegally DESTROYED & DELETED all of the Evidence, Findings, & Proof of the January 6th Committee."
On Monday, U.S. District Judge for the District of Columbia, Tanya Chutkan, set the trial date for former President Donald Trump's alleged interference in the 2020 presidential election for March 4, 2024. This places the trial squarely in the midst of the GOP presidential primary calendar.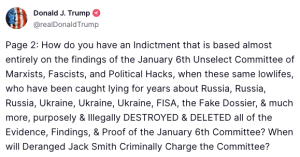 The trial's schedule, coinciding with the crux of the primary season, is expected to spark intense political scrutiny from Republicans. Significantly, the onset of the trial is a mere day before a pivotal event in the Republican nomination process: Super Tuesday.
In a previous post, Trump took aim at Special Counsel Jack Smith, once again labeling him as "Deranged" and accusing him of impropriety by visiting the White House just before announcing the indictment against the 45th President.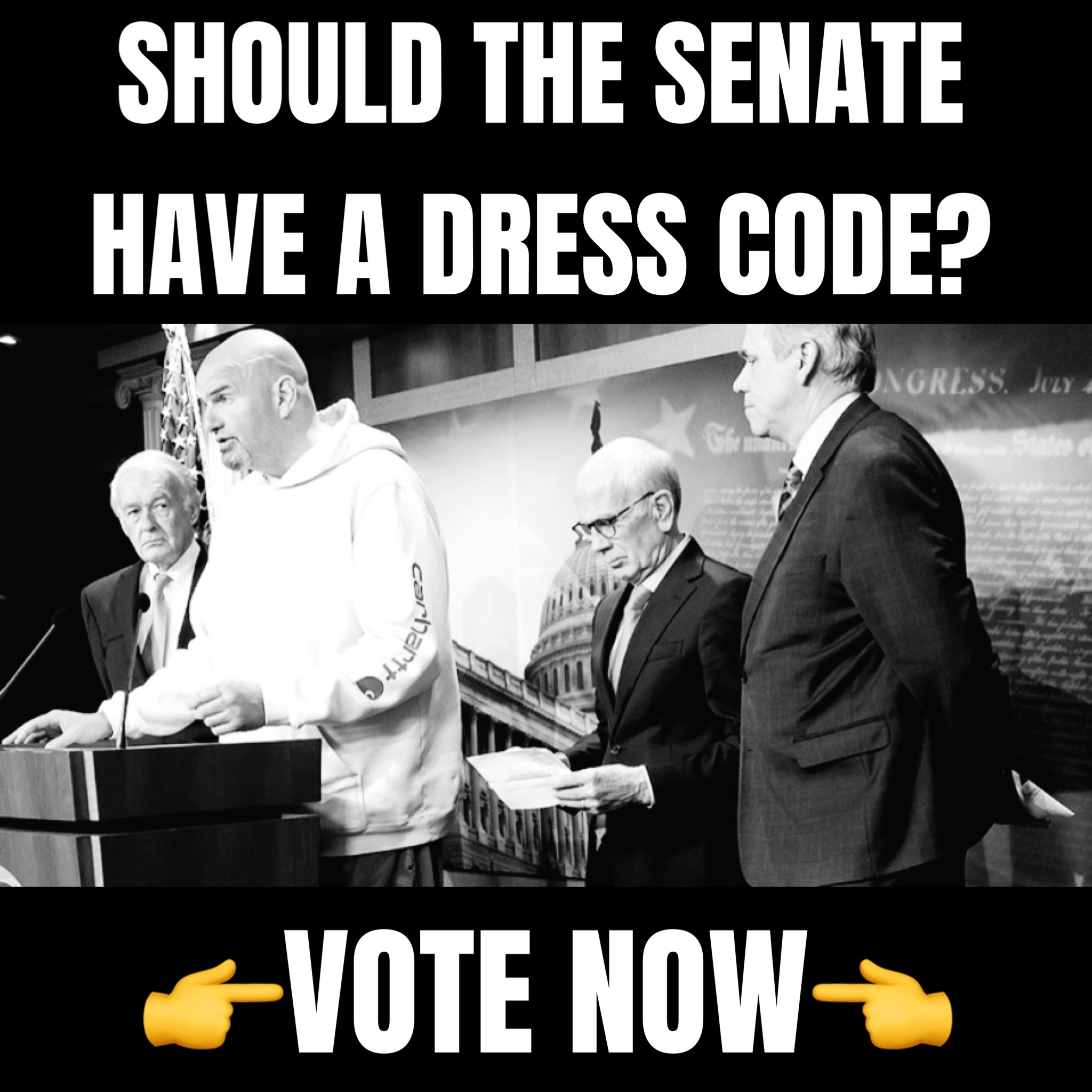 Trump emphasized that Smith's investigation, which he dubbed a "Witch Hunt," has been ongoing for nearly three years. Yet, the decision to bring it forward now, in the midst of the election campaign, is a clear case of "Election Interference" in Trump's view.
The former President expressed his dissatisfaction with the recent court decision, which granted him only a two-month extension for his trial. He described the judge as "biased" and "Trump Hating" and insinuated that the timing of the trial, set to coincide with Super Tuesday, was a calculated move by a "corrupt government."
Trump concluded his tweets with a firm declaration: "I will APPEAL!" Trump remains a formidable voice in American politics, unafraid to challenge the establishment and voice his concerns.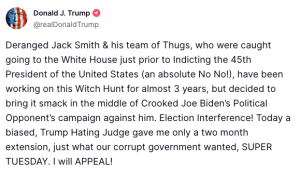 Judge Chutkan's ruling follows the investigation by Special Counsel Jack Smith into Trump's potential involvement in the Capitol riot of January 6, 2021, and purported meddling in the 2020 election results. On August 1, Trump faced four federal indictments as a result of Smith's January 6 inquiry.
These charges encompass conspiring to defraud the United States, plotting to obstruct an official proceeding, obstructing and attempting to obstruct an official process, and conspiracy against rights. Trump has staunchly refuted all allegations, asserting his innocence.
The defense team for Trump had initially proposed a trial start date in April 2026, well after the results of the 2024 presidential election would be known. However, this request was firmly rejected by Judge Chutkan, who stated, "I can tell you right now you are not getting two years. This case is not going to trial in 2026."
"I don't doubt for a minute that you have been working diligently, but you and I have a very different estimate of what time is needed to prepare for this case," said Chutkan.
"Discovery in 2023 is not sitting with boxes in a warehouse…We both know the first cut is reviewed by electronic searches," Chutkan said, saying that "no one's sitting there going page by page."
"Mr. Trump has been ably represented by experienced counsel during the whole pendency of this investigation. It's not a surprise he got indicted….Mr. Trump's counsel has known this was coming for some time and any able, zealous defense counsel would not be sitting on their hands waiting for an indictment."
The judge's decision aligns closely with the government's initial proposal for the trial to begin on January 2, 2024, suggesting a trial duration of approximately four to six weeks.
The implications of the trial for the GOP and the broader political landscape cannot be understated. With Trump being the leading candidate with a commanding presence in the GOP presidential field, the trial's timing is bound to be a focal point.