Conservative political commentator Candace Owens joined Tucker Carlson on Wednesday to discuss her ongoing feud with Ben Shapiro and the Daily Wire, Nikki Haley's chilling comments on internet anonymity and the 2024 election.
Owens has found herself at odds with her employers at the Daily Wire due to her views on the conflict in the Gaza Strip. The conservative firebrand has criticized the Israeli government's conduct in the war, saying "No government anywhere has a right to commit a genocide, ever."
"There is no justification for a genocide. I can't believe this even needs to be said or is even considered the least bit controversial to state," Owens wrote in an X post.
The feud appeared close to boiling over on Wednesday after Ben Shapiro told Owens to quit if she is not satisfied with the outlet's views. "Candace, if you feel that taking money from the Daily Wire somehow comes between you and God, by all means quit," Shapiro wrote after Owens quoted a bible verse.
Candace, if you feel that taking money from The Daily Wire somehow comes between you and God, by all means quit. https://t.co/qachKhAuHo

— Ben Shapiro (@benshapiro) November 15, 2023
During Thursday's interview, Carlson asked Owens what she thought of previous comments from Shapiro in which he publicly labeled her comments as "disgraceful."
"Nobody warned me about it. It looks like maybe he didn't know he was being recorded. It looks like it was some sort of a private event. I got no clarity on the issue that he was particularly speaking on. And in what was said, I also, I can't respond to it beyond what he's saying because it's just ad hominem attacks," Owens said of the video.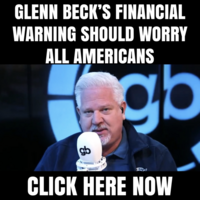 "But I will say that I'm not going to respond with the same ad hominem attacks. I don't think it helps further discussion. And if that was me that was caught on a video saying that about colleagues that I work with, I would be embarrassed. So I think that the video speaks more to Ben's character than it speaks to mine," went on to say.
When asked whether Shapiro has apologized to her, Owens said no. "And you know what? Ben and I have many disagreements, so I don't think that that's particularly something that's interesting. We disagreed on the COVID vaccine. We disagree on Ukraine and Russia. He has taken virtually every stance that has been the opposite of mine on every issue over the last five years," she said. "So I don't think that that's particularly remarkable."
When asked for her thoughts on the ongoing Republican presidential primary, Owens predicted that polling averages would hold up and former President Donald Trump would cruise to victory.
"I think you're going to probably see the same things that we saw in 2015 and 2016. I think there has always been a never Trump contingent," Owens said.
"It has manifested itself now as pro-DeSantis. A lot of the never-Trumpers became very pro-DeSantis. Some elements of it, obviously, people that are war hawks, people that want to kind of keep the military industrial complex going everywhere, have always been anti-Trump," she continued.
Owens went on to dismiss the never-Trump movement as inconsequential and predicted that most could end up voting for Joe Biden in 2024.
The full interview can be viewed here.