Former UN ambassador and surging Republican presidential candidate Nikki Haley is calling for a crackdown on internet anonymity due to concerns over national security.
In an interview with Fox News, Haley stated that taking action against social media companies would be one of her first priorities if elected. "When I get into office, the first thing we have to do, social media accounts, social media companies, they have to show America their algorithms. Let us see why they're pushing what they're pushing," she said.
She then called for mandatory identity verification that would eliminate anonymity and force users to use their real names. "The second thing is, every person on social media should be verified by their name. That's, first of all, it's a national security threat," Haley declared.
"When you do that, all of a sudden people have to stand by what they say. And it gets rid of the Russian bots, the Iranian bots, and the Chinese bots. And then you're going to get some civility when people know their name is next to what they say," she continued.
"And they know their pastor and their family members are going to see it. It's going to help our kids, and it's It's going to help our kids, and it's going to help our country."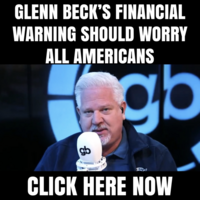 Haley's comments were met with widespread criticism on X, with many questioning the validity of such a move under the first amendment.
"Nice try, Nikki. Anonymous speech is a core part of free speech — which the founders would know, since many of them (including Alexander Hamilton and James Madison) wrote anonymously," said Turning Point USA founder Charlie Kirk.
Breitbart News reporter Allum Bokhari said Haley's position was "appalling."
"She wants to make sure journalists can ruin your life whenever you deviate from official narratives. Nikki Haley is the face of establishment tyranny," Bokhari wrote in an X post.
Nikki Haley just declared that this is one of our top national security threats: pic.twitter.com/2cvNDRdjPu

— End Wokeness (@EndWokeness) November 14, 2023
Haley has surged to third place in a number of national GOP primary polls, with some even showing the former UN ambassador in second place. She has found the most consistent success in her home state of South Carolina, where her lead could grow even further with the departure of Senator Tim Scott (R-SC) from the race.
Haley has also surged to second place in Iowa, according to a Des Moines Register/NBC poll conducted last month.
Still, former President Donald Trump has maintained a massive lead nationally and continues to lead in a number of early states, including Iowa, New Hampshire and