In a world where faith-based films often struggle to find their footing in mainstream cinema, the next film from the makers of "Sound of Freedom" is defying the odds and making waves at the box office. The upcoming film, "After Death," produced by Angel Studios, is already generating significant buzz and has pre-sold a staggering 77,000 tickets.
Angel Studios, known for producing high-quality faith-based content, has previously seen success with projects like "The Chosen." Their latest venture, "After Death," hopes to be another hit with a gripping storyline and powerful message.
The film's storyline, which delves into themes of faith, redemption, and the afterlife, is expected to captivate viewers.
Angel provides further insight into the film's unique "pay-it-forward" model. The innovative approach allows viewers to purchase tickets for others, enabling even more people to experience the film. The "pay-it-forward" initiative is not just a marketing strategy but a reflection of the film's overall core messages.
WATCH THE TRAILER: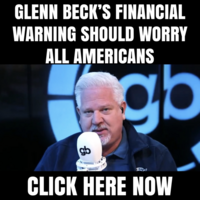 The feature film delves into the concept of the afterlife, drawing inspiration from documented near-death experiences. It presents perspectives from scientists, authors, and individuals who have had such experiences.
The film is associated with authors who have penned New York Times bestsellers such as "90 Minutes in Heaven," "Imagine Heaven," and "To Heaven and Back." It aims to provide a balanced view of the spiritual and scientific aspects of mortality, prompting viewers to contemplate the possibility of life after death. The film's exploration of life after death, coupled with its faith-based undertones, hopes to offer viewers a cinematic experience.
Angel Studios also produced the anti-human trafficking film "Sound of Freedom." The film made a significant impact at the box office this summer grossing over $100 million domestically. It became the first indie film in the post-pandemic era to cross the $100 million mark in North America, an impressive feat accomplished after just three weeks in theaters. The film's success was also bolstered by the unorthodox "pay it forward" program.