Businessman turned Republican presidential candidate Vivek Ramaswamy reiterated his calls for "level-headed" foreign policy decisions during an interview with Charlie Kirk. Ramaswamy — who has surged to third or even second place in a number of GOP primary polls — stated that the U.S. should provide Israel with support it needs to defend itself while also avoiding another U.S.-involved major war in the region.
Kirk first played a quote from former U.N. Ambassador Nikki Haley in which she referred to the Hamas-led terrorist attacks on Israel as an "attack on America" and seemingly insinuated that the U.S. should get involved in the conflict. "This is not just an attack on Israel, this is an attack on America because they hate us just as much and I'll say this to Prime Minister Netanyahu, finish them. Finish them," Haley said during a campaign event this past Saturday. "Hamas did this, you know Iran's behind it, finish them. They should have hell to pay for what they've just done."
"I think that was an irresponsible response from somebody who touts her own foreign policy experience," Ramaswamy said in response to Haley's statement.
The GOP hopeful went on to say that Haley is representative of a wider wing of the Republican Party that includes the likes of Lindsey Graham, John Bolton, Chris Christie, Mike Pence. These Republicans, Ramaswamy said, are hoping to bring back a "bygone era for now, of disastrous US Middle Eastern engagement almost as though they're salivating over the opportunity to go to war again."
"This was a disastrous attack on Israel. It was the equivalent of Israel's 9-11. It was wrong, it was barbaric, it was medieval in its nature. We have to help and support Israel to defend itself. But that is different from calling it, as she literally did, an attack on America. That means you don't understand what an attack on America actually is," he continued. "There are attacks brewing in America. We have porous borders in this country and violence rampant in cities across this country because of that border crisis. More people are due to die in this country this year — 80 times as many that died on 9-11 — dying of fentanyl poisoning in this country from what crosses the southern and northern border. There's no interest in that though."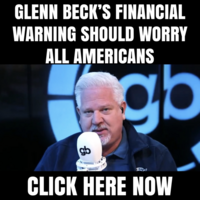 Ramaswamy then argued that U.S. foreign policy needs to center on the needs of Americans first, adding that "warmongering" from the likes of Nikki Haley and others is incredibly dangerous.
"We need clarity. Stay out of World War III. Stay out of broader unmeasured conflict in the Middle East while still enabling Israel to defend itself as it has the right to do with diplomatic support, munitions support where necessary, and also frankly intelligence sharing," he said.
On the prospect of a war with Iran or another large-scale regional war in the Middle East, Ramaswamy said, "We've seen that movie before and we don't want to see it again."