A voting machine that reportedly vanished from Colfax Township in Wexford County has surprisingly been discovered as it was put up for sale on eBay. Police authorities and the state government have begun investigations to unravel the situation.
According to Cadillac News, the voting machine that disappeared in the Michigan country was linked to Goodwill. However, this act is considered a crime according to Michigan state laws. Citizens are disallowed to withhold, break or damage any equipment used for election purposes. Undue possession of a voter assist terminal by citizens is also proscribed according to the laws. This voting terminal has a touchscreen and helps disabled voters to vote easily without third-party assistance.
Jocelyn Benson, the Secretary of State, announced this event in a statement on Thursday.
He said, "We are working with law enforcement to investigate allegations of an illegal attempt to sell a voter assist terminal acquired in Wexford County, MI. These terminals do not tabulate ballots, they are for voters who need help marking their ballot privately at polling places."

Our elections are and remain safe and secure. We take seriously all violations of election law and will be working with authorities to ensure there are consequences for those who break the law. More here.https://t.co/cixBoMQsJB

— Jocelyn Benson (@JocelynBenson) September 1, 2022
He added that elections in Michigan remain safe and secure. However, violations of election laws will not be taken lightly, and there will be strict consequences for people who have broken the law. 
Michigan State Police Lt. Derrick Carroll also added, "I can confirm the MSP Cadillac Post is investigating a missing piece of voting equipment. The investigation is ongoing."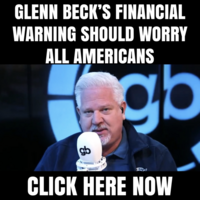 Reports have it that the assist terminal was dropped off at Goodwill and sold off to an Ohio man for $7.99. It was also sold through Goodwill's virtual auction site. This man then told the press that he decided to resell it on eBay for $1,200 and called it a once-in-a-lifetime opportunity to "own a piece of history."
His eBay listing read, "Own a piece of history! This voting machine was one of thousands used in the 2020 United States presidential election and included in one of the many lawsuits against Dominion that were thrown out."
The voting terminal was resold to a man in Connecticut who received it last week. This man also happens to be a cybersecurity expert and immediately alerted Michigan authorities to pick up the VAT.
The Connecticut man identified as Harri Hursti is an election machine security expert. He is also a voting machine collector who purchases old machines.  
Wexford County Clerk Alaina Nyman told Cadillac News the machine did not contain any sensitive information about any voter or election details. 
He said, "No election data was on it and you can't get into the machine without the program cards, and those were all accounted for."
The officials still have no idea how or when the voting terminal disappeared and landed in the hands of an unidentified individual. However, the Township Clerk of Colfax also told the press that they would take a different approach in handling the election terminal in case of future disappearances.