Vice President Kamala Harris, "Mrs. Word Salad" herself, gave a huge round of applause to Democratic attorneys general all over the United States for boldly, bravely — oh so bravely — standing up and attacking pregnancy centers in their states during a speech she gave at the Democrat Attorneys General Association Conference Tuesday.
It's amazing that the crowd didn't require an interpreter to help translate Harris' typical verbal diarrhea into something at least remotely resembling a human thought.
Breitbart News reported that Harris spoke to the crowd saying that she had previously held meetings with many Democrat attorneys general and "discussed the innovative strategies" they have employed to "defend women's reproductive freedom."
Translation:
She and these evil cronies have been working to come up with ways to try and vilify pregnancy centers for daring to believe all human life is precious and deserves protection, especially lives that are vulnerable in the womb.
"You are taking on, rightly, the crisis pregnancy centers; launching public education campaigns because — I don't think I have it here, but I'll show you all a map of the United States right now, in terms of the patchwork of different laws in different states on this issue and the confusion it is creating and the need, then, for some of the most trusted elected officials to clarify the state of the law and, in the midst of the vast amount of confusion, the need of you as the truthtellers to sort out fiction from fact and combat misinformation and disinformation, which we all know often creates a situation that is ripe for predatory practices," Harris said during the speech.
Check out more from the report: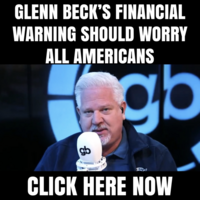 After an unprecedented leak and the U.S. Supreme Court's final decision to overturn Roe v. Wade, pro-life organizations, pregnancy resource centers, and churches were the targets of violence by radical left protesters.

According to the Family Research Council (FRC), there have been nearly 100 attacks on churches, pro-life organizations, and pregnancy resource centers since the Court's Dobbs decision was leaked on May 2.

While there were 33 attacks on churches, there were 57 attacks against pro-life organizations and pregnancy resource centers, FRC reported. For example, pregnancy resource centers in Wisconsin, Oregon, and New York were firebombed.
Many of the attacks against these pro-life organizations were organized and carried out by pro-abortion activists from groups such as Ruth Sent Us and Janes' Revenge, which have repeatedly gone after these resource centers.
Can you imagine being so vile and evil, so dedicated to bloodshed that you would destroy property and seek to hurt other people so that innocent children would be murdered? It's hard to fathom there are people — quite a few of them actually — who not only are okay with this, but create ceremonies around it. We're talking legitimate, satanic rituals in support of child sacrifice and murder. It's sickening.
"Harris' silence regarding the attacks on pregnancy resource centers and other pro-life organizations is aligned with other Democrat politicians. For example, House Democrats voted against a resolution to condemn the violent attacks on pregnancy centers," the Breitbart report stated in its conclusion.