Scores of demonstrators, including Free Hong Kong activists, Taiwanese nationalists and anti-Chinese Communist Party dissidents have taken to the streets in San Francisco in order to protest the ongoing summit between Chinese President Xi Jinping and President Biden.
The Chinese president is one of thousands of political and business leaders in town for the Asia-Pacific Economic Cooperation Summit, or APEC. The summit, which will run through November 20, has been billed as the biggest gathering of world leaders in the city since the 1945 UN Conference on International Organization.
On Monday, President Xi was greeted at the San Francisco International Airport by California Governor Gavin Newson, Treasury Secretary Janet Yellen and Ambassador to China Nick Burns. He later met with President Biden on Tuesday, with the two world leaders sharing an awkward handshake before beginning talks.
On Tuesday, scores of anti-CCP protesters took the streets surrounding the event where they booed attendees and called on President Biden to bail on the talks.
Several different groups were present for the demonstrations, including representatives from the Free Hong Kong, Free Tibet, and other anti-CCP dissidents. Marchers held signs that read "China has concentration camps" and "rise against Xi," among other things.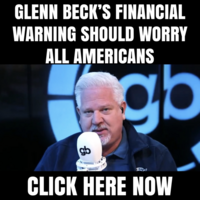 Scenes became tense at some moments when supporters of the Chinese Communist Party played government anthems and waved red, five-star flag. Clashes erupted between the two groups at numerous points, causing riot police to form a line and separate them.
Additional protests are expected through November 20, when the summit formally concludes.