Another senior moment befell President Joe Biden during a recent speech before the Congressional Hispanic Caucus where he instead thanked the Congressional Black Caucus for all the supposed work they had done together.
Speaking at the Hispanic Caucus's annual gala, President Biden appeared on the White House's official feed while making a horrible mixup of minority lawmakers in Congress. The verbal miscue is already making the rounds on X where commentators are likening it to previous misstatements by Biden.
"Everyone is entitled to be treated with dignity and respect. The Congressional Black Caucus embodies all those values. Just think of the work we've done together on civil rights, labor rights, health care, education," said President Biden, pointing to the crowd with confidence.
WATCH:
Joe Biden says "the Congressional Black Caucus embodies all those values" while speaking at the Congressional Hispanic Caucus gala pic.twitter.com/WM7IP8rKBi

— Greg Price (@greg_price11) September 22, 2023
The takes from viewers were scorching.
He gets confused when he panders.

— Tracy 🇺🇸 (@TracyJHoban) September 22, 2023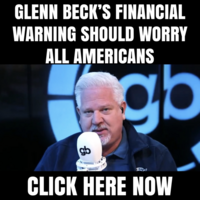 As my dad used to say, "Close enough for government work!"

— Chris Coffman (@ChristoWCoffman) September 22, 2023
Calls for impeachment if Orange Man said that.

— Albert Latham (@albert1776) September 22, 2023
The slip-ups have mounted for Biden throughout his first term. During a speech before the League of Conservation Voters, the president bumbled the name of his signature infrastructure bill and promised to build a railroad "across the Indian Ocean." The verbal stumble elicited a string of laughter as Biden's brain malfunctioned in real-time.
On other occasions, the misstatements have even been about his own family. The president made a terrible mistake earlier this year, claiming his deceased son Beau died in Iraq. The firstborn Biden son actually died of brain cancer stateside at Walter Reed Memorial Hospital.
The worst errors, though, may relate to revisionist storytelling that embellishes his life to make a point before audiences face difficult situations. After the devastating fires in Maui, President Biden compared the tragedy which took nearly 100 lives to a small kitchen fire that occurred in his Delaware home.
"We have a little sense, Jill and I, of what it's like to lose a home. Years ago, now 15 years ago… lightning struck… and hit a wire that came up underneath our home into the heating ducts, er, air conditioning ducts. To make a long story short, I almost lost my wife, my '67 Corvette, and my cat," said the president.