Joe Biden has done an abysmal job in controlling the crisis at the border, but his latest comments are raising eyebrows on his TRUE ideals about illegal immigration…
During a joint public speaking event with Mexico and Canada, the President of the United States spoke about the issues at the border and blatantly admitted that he wants to make it "easier" for illegal immigrants to get in to the United States.
"We're trying to make it easier for people to get here," the President stated during his address.
It appears that Joe Biden is playing right into the very liberal Mexican President's hand in this case. Mexican President Andres Manuel Lopez Obrador applauded Biden during their meeting for not building any more of a border wall which was a direct jab at former President Donald Trump.
"You are the first president of the United States in a very long time that has not built even one meter of wall," Lopez Obrador told Biden in Mexico City.
"And we thank you for that, sir, although some might not like it, although the conservatives don't like it," the Mexican President said.
Check out Biden's blatant admission that he wants to make it easier for illegal immigrants in the twitter video below: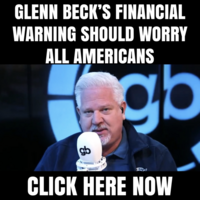 "We're trying to make it easier for people to get here"

The suicide of a superpower pic.twitter.com/hw1XBQsC6C

— johnny maga (@johnnymaga_) January 11, 2023
The Mexican President is also pretty clear about what he thinks is best for illegal immigrants in the United States and it would not be a shocker if Joe Biden follows through with that as well.
"I've asked President Biden to insist before the U.S. Congress to regularize the migration situations of millions of Mexicans who have been in the states working, living in the United States, and contributing to the development of that great nation, which is the United States of America," he said.
Not only is this incredibly dangerous for many people in the United States, it's clear that the Mexican government just wants America to foot the bill for folks fleeing from their nation.
It's unclear what Joe Biden will do about that issue as far as policy goes but it's clear that his motivation is only to listen what OTHER countries want…