Tuesday's session of Congress will undoubtedly be remembered for its intense outbursts. Representatives Cori Bush (D-MO) and Ilhan Omar (D-MN) took to the floor in a staunch defense of their colleague, Rep. Rashida Tlaib (D-MI), against her censure resolution.
Bush vehemently challenged the efforts to censure Tlaib, alleging that such moves were part of a pattern of behavior in Congress to silence minority voices, pointing towards Tlaib's Palestinian heritage as a factor.
Bush's speech was tumultuous as she refused to yield even after her microphone was cut from her: "The gentlelady is no longer recognized."
Rep. Ilhan Omar also took the podium, reinforcing the position that Tlaib and the Palestinian cause would not be subdued. "What is true here is that every single one of them has not acknowledged the fact that Palestinians are dying," Omar claimed.
All three are members of the leftist group, 'The Squad.'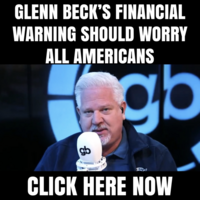 REACTIONS:
If the Democrats had to talk about something other than so-called racism, they would never open their mouths.

— Ed Speir IV (@espeiriv) November 7, 2023
Her behavior is embarrassing

— Sean Murphy (@SeanMurphy29) November 7, 2023
Then leave Congress and go to Palestine.

— Planet Of Memes (@PlanetOfMemes) November 7, 2023
Omg. Send them to 🇮🇱🇵🇸

There liberation starts there, they need these ladies.
We don't … NOT here.

— Yogini (@Yogini_MJ) November 7, 2023
*Sleeper Cell Alert*

— Amber Williams (@SpaceMom88) November 7, 2023