One of the three moderators at Wednesday night's GOP debate had an embarrassing slip of the tongue when he mispronounced the name of another moderator, a moment that perhaps set the tenor of the chaotic debate that ultimately followed.
Stuart Varney of Fox Business welcomed viewers to the second Republican debate of the primary election before attempting to introduce Ilia Calderón of Univision to his left.
"I am thrilled to be sitting alongside my co-moderators, Fox News Channel's Dana Perino and Ilia Calder… uh, uh, Univision," stuttered Varney.
"Good evening," said the two in unison before Varney gestured for Calerdón to take it from there.
"Thank you, Stuart," she continued gracefully.
WATCH: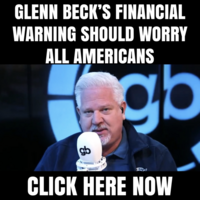 Based on reviews, Fox was simply not prepared to host a primetime event without former President Donald Trump, who skipped the affair in favor of delivering a speech to United Auto Workers currently on strike in Michigan. The slate of low-polling alternatives squabbled endlessly while Perino, Varney, and Calederón essentially lost control of the format.
The internet was characteristically unsympathetic to Varney's plight, with one viewer calling him a "drunk orangutan."
Stuart Varney bumbled around like a drunk orangutan with dementia

Dana Perino was her usual inept, pea brained self with a dump truck load of smokey eye makeup

and that Univision social justice intern needed an interpreter – and she was speaking ENGLISH ffs

what a fiasco https://t.co/0ZjSmdYyrE

— NitroBacto (@Thad8920) September 28, 2023
In the run-up to the debate, President Trump alleged on Truth Social that Varney failed to apologize for mixing up his polling numbers with rival Ron DeSantis to "make it look like he was winning, when in fact he was being CRUSHED."
Trump calls out Stuart Varney, who's moderating the GOP debate tomorrow, for airing poll numbers that had him and Desantis flipped

He knows the antics that will be pulled at this Reagan library uniparty debate pic.twitter.com/Cpg4GYTddi

— johnny maga (@_johnnymaga) September 26, 2023
The decision by Trump to skip the raucous debate proved strategic by pivoting himself toward a head-to-head match with President Joe Biden while the also-ran Republican candidates struggled for air time and relevancy. Polling among GOP voters shows the Republican frontrunner with sky-high approval ratings while a number of candidates who qualified for the first debate did not meet the metrics to return for the second one.
Despite not being present, the former president made his opinion about the debate known. Throughout the event, Trump and his team were posting frequently on Truth Social, clipping a post from former Wisconsin Governor Scott Walker declaring, "The guy in Michigan tonight was more interesting than the gang in California" and posting an online poll showing he won the debate despite being a no-show. California Governor Gavin Newsom piled on, calling the debate a showing worthy of the XFL or a junior varsity team in contrast to the professional campaign run by Trump.