In a recent interview, former Secretary of State Hillary Clinton and former White House Press Secretary Jen Psaki revisited the controversial topic of Russian interference in the 2016 U.S. elections. Despite numerous investigations and reports debunking the extent of the so-called "Russia Gate" claims, both Clinton and Psaki seemed eager to keep the narrative alive.
The discussion began with Psaki posing a question about Russian President Vladimir Putin's alleged interference in past U.S. elections, asking Clinton if she feared a repeat in the upcoming 2024 elections. Clinton responded, "Well, I think we should be talking about it more because I don't think, despite all of the deniers, there's any doubt that he interfered in our election."
Clinton went on to accuse Putin of interfering in the internal affairs of other countries, funding political parties and candidates, and buying off government officials. She painted a grim picture of Putin as a staunch opponent of democracy, especially Western democracy, and the U.S. in particular. She also claimed that Putin's goal is to damage and divide the U.S. from within, while also expanding Russia's territorial reach.
"So, dividing us and then trying to seize territory in such a brutal way, to try to expand his reach to try to restore the Russian Empire, if not the former Soviet Union."
Clinton continued, "[That's] the kind of leader Putin is. This authoritarian dictator who literally kills his opposition, kills journalists, poisons people who disagree with him, invades another country, interferes with our election."
WATCH: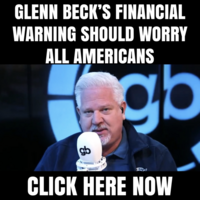 Clinton's recent comments, however, seem to be a rehash of old claims that have been thoroughly investigated and debunked. Multiple investigations, including the Mueller report, found no evidence of collusion between the Trump campaign and Russia. Yet, Clinton continues to push the narrative, even suggesting that Putin worked against her because "he didn't think that he wanted me in the White House."
In June 2023, Special Counsel John Durham revealed that in 2016, intelligence suggests that Hillary Clinton had approved a plan to link then-presidential candidate Donald Trump to Russia.
The Durham investigation was led by U.S. Attorney John Durham, who was appointed by then-Attorney General William Barr in 2019. The purpose of this investigation was to examine the origins of the FBI's 2016 probe into Russian interference in the 2016 U.S. presidential election, and any potential ties between the Trump campaign and Russia. This FBI investigation was known as "Crossfire Hurricane."
Intelligence indicated the Clinton campaign intended to vilify Trump by associating him with Russia. Durham's report further insinuated that the FBI's inaction on this matter could be seen as a potential attempt to manipulate or influence the law enforcement process for political purposes during the 2016 presidential election.
The interview concluded with Clinton expressing her fears about the Russians' ability to interfere in future elections, stating, "And I fear that the Russians have proved themselves to be quite adept at interfering, and if he has a chance, he'll do it again."
It's clear that some in the political sphere are still not ready to move on from the 2016 election. But with the 2024 election on the horizon, some would rather get bogged down in debunked conspiracy theories.