During Tuesday's Halloween episode of the Joe Rogan Experience, a bold bet played out in real-time as Joe Rogan attempted to pierce the side of Elon Musk's Tesla Cybertruck using a bow and arrow. To the surprise of many, the arrow barely made a mark.
Rogan made a bet during the podcast that an arrow could penetrate the truck's exterior. Musk, confident in the design and durability of his vehicle, disagreed.
"Should we send someone to go get it?" Musk asked. "We could do a demo tonight."
"That would be interesting. Maybe I'll drive back with an arrow sticking out of my car," Musk joked.
WATCH: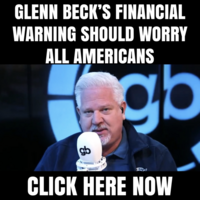 The result? The Cybertruck's resilience was proven as the arrow barely scratched its surface. The sheer impact destroyed the arrow's broadhead, leaving it flattened and shattered.
The Cybertruck was unveiled by Musk in November 2019 and quickly became a topic of discussion due to its unconventional and futuristic design. The exterior is made of cold-rolled stainless steel, which Tesla claims provides durability and protection against dents and damage.
"So we just shot an arrow into it and it barely scratched it," Rogan said, visibly impressed by the truck's resistance. Musk seemed quite satisfied with the result.
REACTIONS:
It wo uld be interesting to see the same test against an average truck just to see the difference.

— DABoston (@JonSnow1975) October 31, 2023
BREAKING: Biden Admin Planning To Send 10,000 Cyber Trucks To Ukraine

— Chase Geiser (@realchasegeiser) October 31, 2023
To be in that room with no tech an listen to these guys talk
That would be bananas

— The Big Flash (@BigFLash39) October 31, 2023
We should all be thankful that Elon bought twitter

Freedom of speech🇺🇸🫡

— Tulsi Gabbard 🌺 (Parody) (@TulsiGabbardrep) October 31, 2023
It obliterated that arrow!
I like the one that was shot up, added definite character.

— Joshua Walker (@RedsRepair95) October 31, 2023