During a press briefing on Wednesday, White House Press Secretary Karine Jean-Pierre turned into a bumbling mess when asked about communications the Biden campaign had with Twitter.
The questions comes just days after Twitter CEO Elon Musk dropped the "Twitter Files," showing collusion between the Biden campaign and Twitter.
"I'm wondering if there was that communication there surrounding the Hunter Biden laptop story," a reporter asked.
Jean-Pierre replied, "So I can't speak to decisions made of by, uh by the campaign from here that is not, it it it is a political uh uh campaign so I can't speak from here to that from here I am covered by the hatch act, and so I'm just not gonna comment on on the question that you're asking me."
WATCH:
Karine Jean-Pierre refuses to comment if the Biden campaign communicated with Twitter.

The silence says enough.

— Ian Miles Cheong (@stillgray) December 7, 2022
Follow me on Twitter @CollinRugg!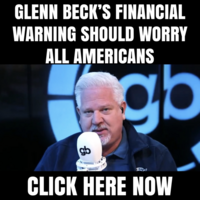 The question from the reporter came in response to Twitter CEO Elon Musk dropping the "Twitter Files," showing corruption between Twitter and government forces.
In a series of tweets on Tuesday, journalist Matt Taibbi, who dropped the first round of Twitter Files, announced that Musk had fired Twitter Deputy General Counsel and Former FBI Agent Jim Baker after they found out he was "vetting" the bombshell Twitter Files drop.
The following text is from Taibbi on Twitter:
On Friday, the first installment of the Twitter files was published here. We expected to publish more over the weekend. Many wondered why there was a delay.
We can now tell you part of the reason why. On Tuesday, Twitter Deputy General Counsel (and former FBI General Counsel) Jim Baker was fired. Among the reasons? Vetting the first batch of "Twitter Files" – without knowledge of new management.
The process for producing the "Twitter Files" involved delivery to two journalists (Bari Weiss and me) via a lawyer close to new management. However, after the initial batch, things became complicated.
Over the weekend, while we both dealt with obstacles to new searches, it was @BariWeiss who discovered that the person in charge of releasing the files was someone named Jim. When she called to ask "Jim's" last name, the answer came back: "Jim Baker."
"My jaw hit the floor," says Weiss.
The first batch of files both reporters received was marked, "Spectra Baker Emails."
Baker is a controversial figure. He has been something of a Zelig of FBI controversies dating back to 2016, from the Steele Dossier to the Alfa-Server mess. He resigned in 2018 after an investigation into leaks to the press.
The news that Baker was reviewing the "Twitter files" surprised everyone involved, to say the least. New Twitter chief Elon Musk acted quickly to "exit" Baker Tuesday.
Reporters resumed searches through Twitter Files material – a lot of it – today. The next installment of "The Twitter Files" will appear
@bariweiss. Stay tuned.
Follow me on Twitter @CollinRugg!