On Wednesday, Colorado Representative Lauren Boebert delivered a blistering one-liner that perfectly encapsulated the frustration many Americans feel towards the expansion of the Internal Revenue Service (IRS).
Boebert summarized the sentiment of her constituents and like-minded Americans when she equated the taxation system to theft, and the bolstering of IRS forces as a step further into "armed robbery."
"Taxation is theft," Boebert said , "and arming 87,000 IRS agents to go after the hard-working middle class, well that's just flat-out armed robbery."
Boebert's statement was made in reference to recent governmental moves to increase the number of IRS agents, a move that many say targets the middle class and small business owners rather than the large corporations and ultra-wealthy.
Her comments come as she urged her GOP colleagues to support an amendment she believes will protect her constituents from what she sees as an overreaching federal agency. The amendment aims to counteract the over-extension of the IRS, which has been granted significant funding to expand its workforce ostensibly to enhance tax enforcement activities.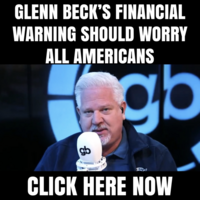 REACTIONS: