Republican Congressman Matt Gaetz (R-FL) tore into the "uniparty" he claims has run Washington, D.C. for too long and gave the voters of Florida credit for running two California House Speakers, one Democrat and the other Republican, out of office with a much-needed "regime change."
Rep. Gaetz spoke passionately at the Florida Freedom Summit in Kissimmee about his battle to remove former Speaker Kevin McCarthy (R-CA) and install Speaker Mike Johnson (R-LA), a "great conservative" and a "proud Christian" who Gaetz said will unite Republicans against the failed policies of President Joe Biden and congressional Democrats.
"When we elected a Republican House of Representatives, I figured it was about time we started acting like Republicans again!" he shouted to cheers from the audience. Speaking about his first days in office, Rep. Gaetz said Republican leaders "sat me down and said I just lacked patience. But it seemed more to me that they lacked courage."
Watch below for Rep. Gaetz's full remarks:

McCarthy, who had won the speakership following 15 rounds of voting in January, was removed from the post after a revolt by Rep. Gaetz and seven other Republicans who protested his recent government spending deal with Democrats and his refusal to itemize spending priorities instead of passing omnibus bills.
"When Republicans keep acting like Democrats, I will be in the battle with you and I'll fight them too!" he yelled to more cheers. "I oppose most regime change abroad, but it was necessary to conduct a little regime change here at home in the people's House."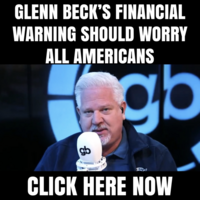 Saying Florida credited the GOP majority with four additional Republican congressmen thanks to population growth over the past decade, adding to the slim majority that allowed the GOP to claw the Speaker's gavel from Rep. Nancy Pelosi's (D-CA) hands.
"In a way, you can say that it was Florida that led to the firing of not one, but two liberal California Speakers!" he added.
Conservatives are largely satisfied with the ascension of Speaker Johnson, who has prioritized battling President Biden over his recent request for an additional $100 billion to fund Israel's war with Hamas. Johnson needled Biden on his first day in the post, proposing to defund the IRS by an equal margin in order to pay for the request.