Pete Buttigieg, the transportation secretary under President Joe Biden, has come back into the crosshairs of conservatives after several chaotic collisions and near misses on federal roadways, train tracks, and in the nation's skies.
Republican Congresswoman Majorie Taylor Greene (R-GA) tore down the former small-town mayor while on Fox Business, telling hosts that she hopes the Senate will join her House colleagues in voting to strip Buttigieg's salary down to just one symbolic dollar in protest of his poor job performance. Among his other offenses, she said, Buttigieg travels in private jets that emit plumes of carbon dioxide pollution.
"Mayor Pothole Pete — and that is a name for him that perfectly fits — has abused taxpayer dollars, flown all over the country in carbon-emitting, jet-fueled airplanes and private jets, even flown to Canada to receive an award based on his sexuality which I found outrageous. It shouldn't be about identity politics," said Greene.
"Never forget the video where he pulled a bicycle out of a gas-guzzling SUV so he could ride the bicycle and pretend to ride it to the White House. This guy's a scammer, he's a liar, he's not qualified to be the Secretary of Transportation, and he absolutely needs to be fired."
WATCH:

As President Biden's poll numbers have cratered, conservatives have not been the only ones to criticize the man who is arguably the least qualified transportation secretary in American history. Last month Buttigieg was forced to flee the stage at a forum after he was interrupted by climate protestors who labeled him "Fossil Fuel Pete" for approving several energy projects. Even when Democrats come to his defense, it is for awkward, virtue-signaling policies like adding female crash test dummies to car inspections.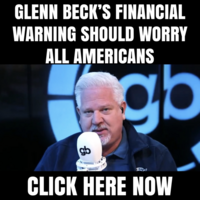 A number of catastrophic train derailments have fueled concern that the federal Department of Transportation is more interested in ESG policies than basic safety precautions for the traveling public. In East Palestine, Ohio, the site of a derailment that let loose an untold amount of toxic chemicals into the small community, the local mayor praised former President Donald Trump and his family for offering assistance while chiding President Biden over never bothering to visit him in the days after the disaster.