Retired NBA superstar Amar'e Stoudemire is adding his voice to the chorus of critics attacking pro-Palestinian demonstrators across the U.S. who cheered Hamas' attack on Israel over the weekend.
"Hamas kidnapping children, putting them in cages, killing women, killing the elderly, that's some coward s***… And for all y'all Black Lives Matter who ain't saying nothing or 'let me figure out exactly what happened before I say anything,' F*** you. Figure out what? it ain't never been cool to kidnap kids," Stoudemire said to his Instagram followers.
"All you politicians who always have something to say to the contrary – I see you, f*** you. All you Black Lives Matter people who always have something to say and always support everything else and you quiet now – f*** you too," he added.
The deepest groundswell of pro-Palestinian support came in New York City Sunday where hundreds walked the streets, holding signs bearing the Palestinian flag while speakers praised the attacks as self-defense directed against "apartheid" they claim has gone on by Israel for too long.
Squad members of Congress including Ayanna Pressley (D-MA) and Rashida Tlaib (D-MI) have called for disarmament by Israel while refusing to condemn Hamas or offer support for U.S. countermeasures. On the right, former Vice President Mike Pence has taken heat for trying to blame former President Donald Trump for sowing the conditions that led to attacks that have killed at least 600 and resulted in over 100 Israeli citizens being taken hostage.
Stoudemire is of Jewish descent and told his followers about his trips to Israel to study the Torah since converting to Judaism in 2020.
"Only place in the world I can go and study Torah and eat Kosher food. Only place in the world. Some coward s— dog and all y'all support it. F*** you. On my mama, we don't respect none of y'all for that," he added in the clip.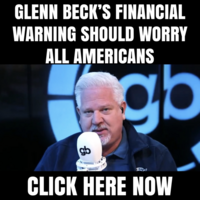 During his career, Stoudemire made six appearances in the NBA All-Star Game and was named to the All-NBA Team five times, including one first-team selection in 2007. He won a bronze medal with the U.S. basketball team in the 2004 Olympics.
WATCH:
NBA legend Amare Stoudemire with a message to the world after witnessing Hamas's cowardly crimes.

"For all y'all Black Lives Matter who ain't saying nothing or 'let me figure out exactly what happened before I say anything,' Fuck you. Figure out what? it ain't never been cool… pic.twitter.com/Gzm6avmEPN

— Aviva Klompas (@AvivaKlompas) October 9, 2023