In a heated exchange during Thursday's press briefing, Fox News reporter Peter Doocy questioned Pentagon spokesperson John Kirby about President Biden's recent acknowledgment of gratitude towards Qatar amid the nation's known ties with Hamas.
Doocy candidly asked Kirby, "Why is President Biden thanking [Qatar] for anything?" referencing the fact that the leader of Hamas resides in Qatar.
Kirby keyed on Qatar's position in having both lines of communication with Hamas (which no other country allegedly possesses) and to their role in facilitating the release of American hostages.
Kirby stated that while the U.S. does not support Hamas, the designated terrorist organization, it would be "diplomatic malpractice" not to utilize every available avenue to secure the release of American hostages. Kirby went on to quote Ghazi Hamad, the representative of Hamas, illustrating the challenges Israel faces with the group.
The conversation then transitioned to concerns about potential terrorists crossing the U.S. border. Referring to the FBI director's statement about the heightened threat level due to conflicts in the Middle East, Doocy asked if the White House has considered the possibility of a terrorist entering the U.S. via the southern border.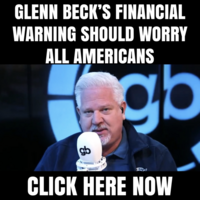 Doocy alluded to the leak from the Customs and Border Protection (CBP) a few weeks ago that released a concerning bulletin. The report detailed potential threats of foreign fighters from Hamas and Hezbollah trying to exploit the porous southern border.
Kirby said the administration's continuous efforts to monitor all ports of entry for potential threats and cited the President's request for additional funding for border security, urging Congress to review it. However, when Doocy probed further about the possibility of a terrorist already having crossed the border, Kirby stated he couldn't provide a definitive answer but assured that the threat is taken very seriously.
The bulletin's headline warned that foreign fighters from the Israel-Hamas conflict might be encountered at the southwest border. CBP data showcases a record 2.48 million encounters in the fiscal year, with at least 172 people on the terror watch list being intercepted.