The Intel arm of the Customs and Border Protection (CBP) has released a concerning bulletin detailing the potential threat of foreign fighters from Hamas and Hezbollah trying to exploit the porous southern border.
The Daily Caller obtained a copy of the material that was posted three days ago. The bulletin's headline warned that foreign fighters from the Israel-Hamas conflict might be encountered at the southwest border. CBP data showcases a record 2.48 million encounters in the fiscal year, with at least 172 people on the terror watch list being intercepted.
This tally only represents those who came into direct contact with law enforcement without eluding capture. Fox News' Peter Doocy, reporting on the matter, highlighted concerns over the overwhelmed state of border patrol. With agents being redirected to manage potential threats such as fentanyl smuggling and sex trafficking, untracked terrorists might exploit the vulnerability.
NEW: Per CBP sources, CBP's San Diego field office sent out this internal intel bulletin on Friday, alerting officers that Hamas, Hezbollah, & Palestinian Islamic Jihad foreign fighters inspired by the Israel conflict may be encountered at the U.S. southern border. Gives officers… pic.twitter.com/vBw5tv7lXg

— Bill Melugin (@BillMelugin_) October 23, 2023
President Joe Biden, who recently communicated with Israeli Prime Minister Benjamin Netanyahu, was at his Rehoboth Beach House this weekend and is scheduled to return to the White House for a 'Bidenomics' event later today.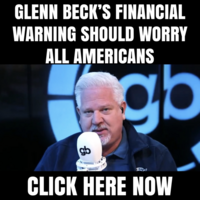 The heightened state of global tensions has raised alarms across multiple fronts. Hamas is believed to still be holding a number of Americans, and Secretary of State Antony Blinken pointed out a potential escalation with Iran as the Pentagon has positioned more forces in the eastern Mediterranean. Thousands of American troops have been given "ready to deploy" status.
REACTIONS:
Who could've seen this coming?

Oh that's right – literally everyone who has been talking about it for the last 20 years.

Way to go, establishment politics.

— Craig Chamberlin (@CraigChamberlin) October 23, 2023
Well, you don't really need an official warning, a little common sense will do. Open it, they will come.

— First Words (@unscriptedmike) October 23, 2023
Many tried to caution that this was a pressing issue. They were called names and told to be silent. Seems they were correct after all.

— Croxxed Out (@FLCons) October 23, 2023
Open borders = Open threats.

Maybe it's time for America to rethink its priorities?

— John (@johnEiid) October 23, 2023
Maybe they should have made this warning before they ever crossed. What an absolute joke. Now these terrorists can look up anyone who talks poorly of their genocide and pay them a visit.

— Steven Mackey (@stevenmackeyman) October 23, 2023