You'd think that the WOMAN in charge of the National WOMEN'S Law Center would be able to define what a WOMAN is.
And it would be reasonable to think that given that her whole career at the NWLC revolves around defending women and that organization describes itself by saying:
"We are advocates, experts, and lawyers who fight for gender justice, taking on issues that are central to the lives of women and girls. We drive change in the courts, in public policy, and in our society, especially for women of color, LGBTQ people, and low-income women and families."
If the president of the organization can't define what a woman is, how is the organization supposed to know what issues to take on and fight over?
Well, you'd be disappointed in that reasonable expectation if you held it, as Fatime Goss-Graves, the president of the National Women's Law Center, refused to define "woman" during a House Oversight Committee hearing on Wednesday. Watch that embarrassing spectacle here:
As you can see and hear in the video, the fight began when a Georgia Republican, Rep. Andrew Clyde, asked Graves to define "woman", noting that Biden's SCOTUS pick had been unable to do so earlier in the year. In Clyde's words: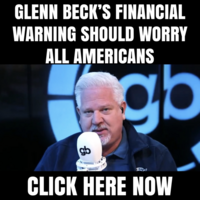 "Earlier this year, our newest Supreme Court justice, Ketanji Brown Jackson, was asked what a woman is and she had a difficult time defining that. Since you are the president of the National Women's Law Center, I was hoping that you could define what a woman is for us in this committee hearing."
Predictably, Graves didn't give an actual answer, simply saying "As the president of National Women's Law Center, you can imagine I say 'woman' a lot in my day job."
Then, after a bit more pressing from Rep. Clyde, she said "What I'll tell you is, I am a woman. That's how I identify."
Clyde, at that point, jumped in, saying "I simply want an answer."
Jumping straight to the newest leftist obsession, pregnant men, Graves then said:
"I wonder, however, if in part the reason that you're asking the question is that you're trying to suggest that people who don't identify as women can't get pregnant.
 "I think it's actually really important to be very clear here, that there are people who identify as non-binary, I think about 5% of young people, who can be pregnant."
Clyde then fired back, interjecting and showing his frustration with the ridiculousness of it all, saying:
"Okay. We're not going to go there. I was hoping maybe you would say something that maybe we learned in high school biology.
"It has to do with X and Y chromosomes…which define male and female, but I guess we're not going to get there."
But Graves, like Justice Jackson, isn't a biologist so she wasn't able to give such a forthright and useful answer and instead focused on pregnant men…
By: TheAmericanTribune.com, editor of TheAmericanTribune.com. Follow me on Facebook and Subscribe to My Email List