Congresswoman Cori Bush (D-MO) was boxed into silence while arguing with a Fox News reporter over the percentage of income paid by the working poor compared to the rich.
The "Squad" member was attempting to justify her support for higher taxes on the rich when challenged on the effective tax rate, a point of contention that left the Missouri Democrat sputtering for an answer before delivering some truly noteworthy soundbites.
"What percentage of a fair share?" asks the reporter in a clip circulating on X.
"If- if a third of my money is going to taxes, then I think a third of their money should be going to taxes," Bush replies in reference to the ultra-wealthy.

"It does," he shot back.
"Well, it does…" she starts before smiling and raising her finger in confusion.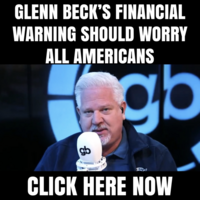 "You realize the effective tax rate on the poor is less than it is on the rich, right?" he asks.
That's where things really began to go off the rails for Rep. Bush.
"OK, so… first of all, um, I'm not the poor," she says. "I'm very close to that line, but I'm not the poor."
As a member of Congress, Rep. Bush has a base salary of around $174,000. The average income for her Missouri district is $51,529.
The Missouri member of the notorious Squad has had similar run-ins with the press in the past for making outlandish claims about race, transgender individuals, white supremacy, and hiring questionable staffers.
In August, Rep. Bush earned an embarrassing community fact-checking note on X on Wednesday after claiming that "the institutions of racism and white supremacy" led to the killing of a young man who robbed a convenience store and then attempted to take an officer's gun during the ensuing struggle.
Bush, who famously chastised President Trump Donald as a bigot following the Charlottesville protests, hired a high-paid security guard with a long history of anti-Semitic tirades, paying the Black Panthers member more than $130,000 over three years.
Over the summer, she made a questionable connection to abortion pills serving as a "lifeline for trans folks," a statement that remains unanswered to this day.