In a dramatic confrontation during today's White House press briefing, Steven Nelson, a reporter from the New York Post, erupted on Press Secretary Karine Jean-Pierre for not taking his questions for an extended period.
Nelson, clearly frustrated by the slight, began, "You haven't called on me in two seasons, Karine." Jean-Pierre responded with a simple "Go ahead," giving Nelson the floor to another reporter.
Nelson didn't hold back.
"You should be ashamed of that! That shows disrespect to a free and independent media," the reporter jabbed. "It's one of our country's largest and most widely read newspapers, Karine. That shows contempt for a free and independent press!"
Jean-Pierre, just like President Biden, has earned a reputation for not answering questions during press briefings. For certain news outlets, it seems sometimes you're in season, and sometimes you're out.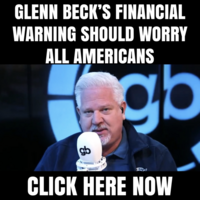 REACTIONS:
Why do they even show up. Just bypass this process. One can find information elsewhere. She's just a liar.

— Rmaikan 🇺🇸🇺🇸🇺🇸 (@Rmaikan2265) October 11, 2023
At this point, why would anyone expect any differently?

— Pike Hunter (@JamesPikeHunter) October 11, 2023
Witch

— Blane Clay 🇺🇸🇺🇸🇺🇸 (@PlentyOfUSA123) October 11, 2023
The most transparent administration in history lol, transparently dishonest and one sided

— JB COOPER (@jameson2686) October 11, 2023
Good for him pic.twitter.com/HVTu8fhvFu

— Kristi🇺🇸💃🏻 (@magamomabear) October 11, 2023