In Wednesday's interview, Senator Mitt Romney candidly addressed the current dynamics within the Republican Party, acknowledging former President Donald Trump's significant influence. Early this morning, Romney (R-UT) declared that he will not be seeking re-election for his Senate seat.
"There's no question, but the Republican Party today is in the shadow of Donald Trump," he stated. Romney, who is often at odds with Trump, described the dominant faction as a "populist" and "demagogue" portion of the party.
In contrast, he identified himself as part of a smaller, more policy-focused wing. "I represent a small wing of the party. I call it the wise wing of the Republican Party," Romney remarked, expressing some optimism about the future resurgence of his faction.
He also criticized the Trump-led faction for its focus on "resentments" and "settling scores," particularly concerning the 2020 election. In contrast, he emphasized the importance of policy discussions that impact the lives of Americans. "My wing of the party talks about policy and about issues that will make a difference to the lives of the American people," he said.
WATCH:

Romney touched upon the challenges of attracting younger voters, stressing the need for forward-looking policies. "My party is only going to be successful getting young people to vote for us if we're talking about the future," he noted, implying that the Trump wing's focus on past grievances might not resonate with younger demographics.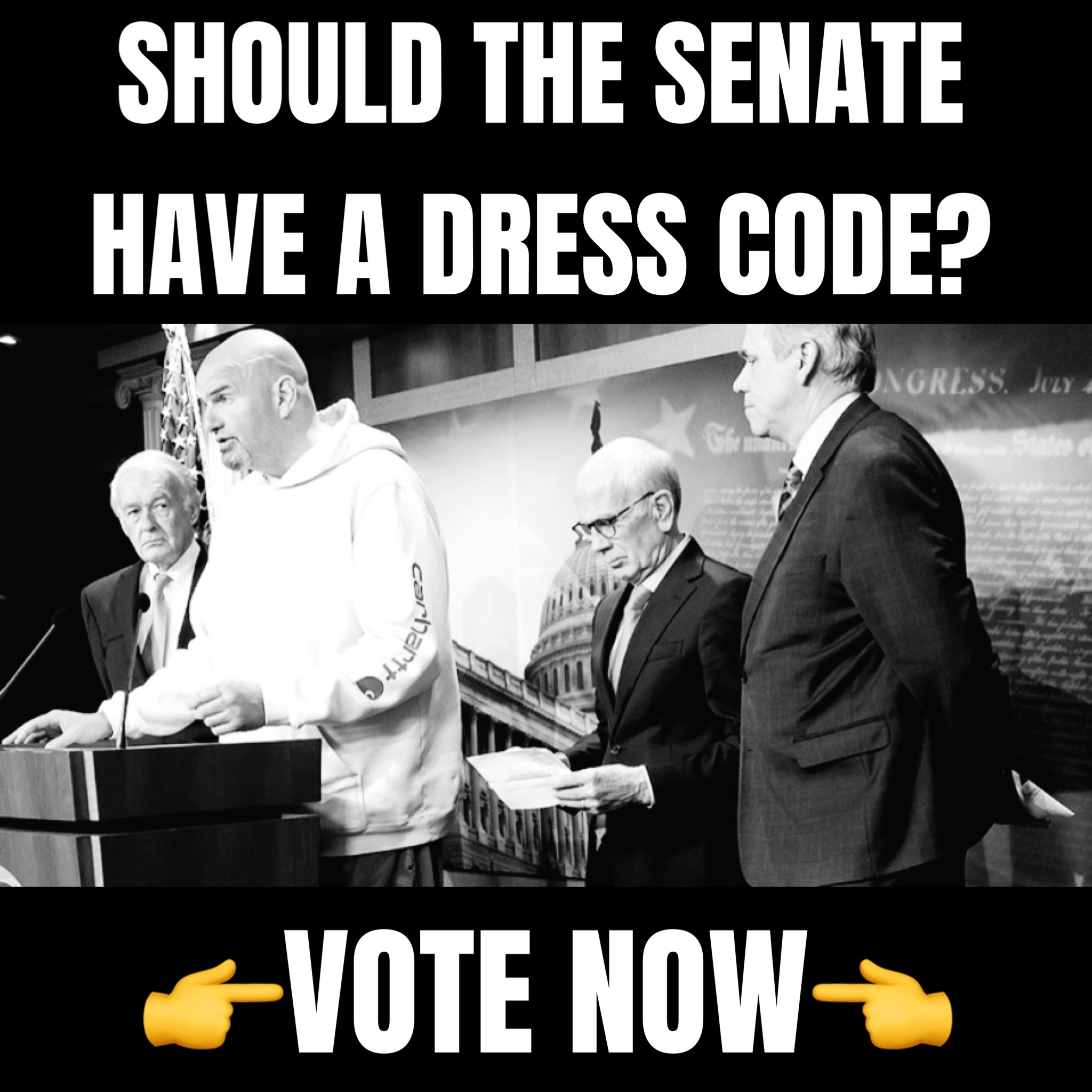 Trump reacted to Romney's news of not running for re-election on Truth Social, stating it was "FANTASTIC NEWS FOR AMERICA, THE GREAT STATE OF UTAH, & FOR THE REPUBLICAN PARTY." He also mentioned that a primary fight against Romney was expected, but now it won't be necessary.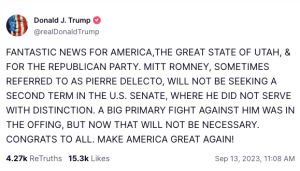 Throughout his political journey, Romney has been recognized for his moderate stances on certain issues, which has garnered both praise and criticism. His decision has elicited a variety of reactions, with many conservatives seeing this as an opportunity for a more right-leaning candidate to fill Romney's position.
"At the end of another term, I'd be in my mid-80s. Frankly, it's time for a new generation of leaders," Romney said on Wednesday. "They're the ones that need to make the decisions that will shape the world they will be living in. Now, we face critical challenges, mounting national debt, climate change, and the ambitious authoritarians of Russia and China."
Romney did not hold back in his critique of both President Biden and former President Trump during his announcement. He slammed them over their approach to pressing challenges like the national debt, climate change, and global threats from nations like Russia and China.
"Both men refuse to address entitlements, even though they know that this represents two-thirds of federal spending. Donald Trump calls global warming a hoax, and President Biden offers feel-good solutions that make no difference to the global climate."
Romney was notably critical of Donald Trump during the 2016 election cycle. In 2018, he ran for the U.S. Senate seat from Utah and has been serving since January 2019. In the Senate, he occasionally positioned himself as a Republican willing to criticize then-President Donald Trump, most notably voting to convict Trump in his first impeachment trial in early 2020.
When questioned about his potential departure from politics and its implications for the party's direction, Romney did not provide a direct answer. However, his comments show the ongoing internal struggle within the GOP, as different factions vie for influence and the party's future direction.