In yet another example of why electric vehicles might not be the best choice for a vehicle unless you only drive a few miles back and forth to work and have nothing to fear from inclement weather, it appears that flooded Teslas and other electric vehicles have been catching on fire and creating a massive problem for Florida's firefighters and emergency personnel.
What's happened? Well the lithium batteries corrode when submerged. And when they corrode, fires start. And when fires start, incredibly difficult to put out lithium battery fires rage, sucking up the time of emergency firefighting personnel and spreading toxic chemicals.
And now that's happening all over areas of Florida devastated by Hurricane Ian, where flooded Teslas are turning into torches. Such is what was highlighted by Florida's top fire marshall. He called attention to the danger and scope of the problem on Twitter, saying:
There's a ton of EVs disabled from Ian. As those batteries corrode, fires start. That's a new challenge that our firefighters haven't faced before. At least on this kind of scale.
Good grief. Patronis later followed up with a second tweet saying: "It takes special training and understanding of EVs to ensure these fires are put out quickly and safely. Thanks to [North Collier Fire Rescue] for their hard work."
Included in both those tweets were videos of firefighters dealing with the problem posed by EVs with batteries corroded by saltwater flooding, with firefighting teams needing to use thousands of gallons of water to douse the raging flames of "environmentally friendly" vehicles that the environment didn't treat in a very friendly manner. Watch those videos here:
It takes special training and understanding of EVs to ensure these fires are put out quickly and safely. Thanks to @NCFRPio for their hard work. #Hurricanelan pic.twitter.com/oN0RvQTG2U

— Jimmy Patronis (@JimmyPatronis) October 6, 2022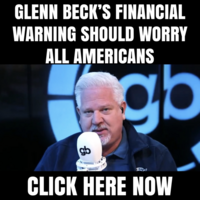 Another commenter on Twitter extrapolated what could result from the Tesla torch issue, pointing out that house fires or forest fires will likely be sparked by lithium batteries catching fire soon enough, something that could prove devastating to areas already hit by out-of-control wildfires. In that commenter's words:
I keep waiting for them to start forest fires in California, Oregon, and Washington. I wouldn't want one parked in my garage – and some public parking lots are refusing to allow them. Can't blame them.
Lending credibility to that house fire risk problem was Florida State Rep. Bob Rommel, who tweeted out:
If you own any EV that was flooded in salt water get it towed away from any structure. Extreme fire risk and difficult to extinguish. @elonmusk, @ByronDonalds, @JimmyPatronis. God Bless @NCFRPio
Fox News added that it was unsure of just how many vehicles were impacted by the storm, though it did note the issue comes just as Joe Biden is ramping up efforts to move away from gas-powered cars:
The Biden administration has also taken a number of steps to incentivize Americans to shift to EVs. The president signed the Inflation Reduction Act, a bill that included a provision that awards Americans a tax credit worth $7,500 per EV purchase, into law in August, and the Department of Transportation has worked to create a federal EV highway charging network.
However, critics have blasted the administration for giving a "false impression" about EVs, noting that they are expensive and often unreliable.
"[The EV push] is really kind of a con job," Myron Ebell, the director of the Competitive Enterprise Institute's Center for Energy and Environment, told FOX Business in July. "It may be a good deal for some people in some places under some circumstances. But by-and-large right now, it's not a good deal."
By: TheAmericanTribune.com