On Monday in Charleston, South Carolina, Senator Tim Scott (R-SC) declared his intent to run for President in the 2024 election. In an impassioned speech, he emphasized the promise and potential of the American dream, citing his own journey from hardship to heights of power as proof of the nation's fundamental goodness and opportunity.
The senator began talking about the transformation that America has witnessed over the course of a single lifetime.
"We live in the land where it is absolutely possible for a kid raised in poverty in a single-parent household in a small apartment to one day serve in the People's House and maybe even the White House," he explained.
"My family went from cotton to Congress in his lifetime," he recalled, referring to his grandfather, who was born in the deeply segregated south of 1921 and had to leave school by the third grade to pick cotton.
"He looked beyond the pain of his present and he saw the promise of his future," Scott reflected. "That black man who struggled through the Jim Crow South believed then what some doubt now – in the goodness of America."
WATCH: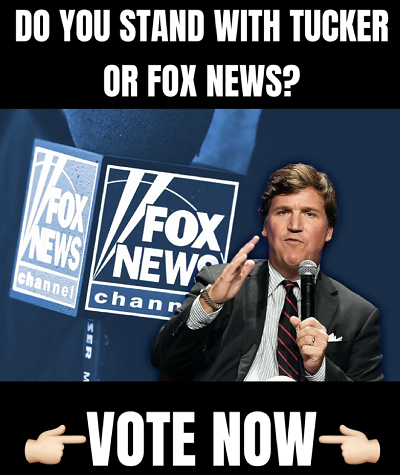 Scott pointed to himself as a testament to the transformative power of perseverance and optimism in the face of adversity. After his parents' divorce when he was seven, he lived in a 700-square-foot rental home with his mother and brother, sharing a single bedroom. Yet, it was his grandfather's wisdom that guided him through those difficult times. "My grandfather said to me, son, you can be bitter or you can be better, but you can't be both," he recounted.
"This isn't just my story. It's all of our stories," he said. In America, everyone has the potential to overcome their circumstances and realize their dreams.
Another 2024 GOP candidate wished Scott well on Monday. "Good luck to Senator Tim Scott in entering the Republican Presidential Primary Race," former President Donald Trump wrote on Truth Social. "It is rapidly loading up with lots of people, and Tim is a big step up from Ron DeSanctimonious, who is totally unelectable. I got Opportunity Zones done with Tim, a big deal that has been highly successful. Good luck Tim!"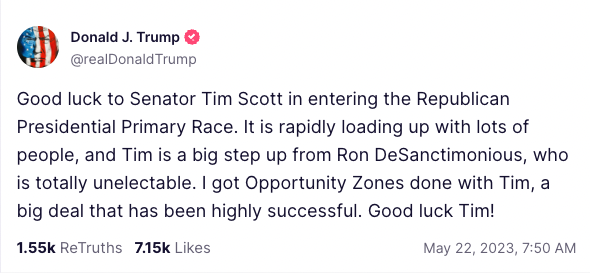 Known for his role as a United States Senator from South Carolina, Tim Scott has held the position since 2013. Prior to his tenure in the Senate, Scott served in the United States House of Representatives from 2011 to 2013, where he represented South Carolina's 1st district.
In 2013, when Senator Jim DeMint resigned from the Senate, South Carolina Governor Nikki Haley appointed Scott to fill the seat, making him the first African-American senator from the state since Reconstruction. He won a special election in 2014 to complete the remainder of DeMint's term, and was re-elected to a full term in 2016. Throughout his career, Scott has advocated for conservative economic policies, including tax cuts and deregulation. He has also focused on issues of education and workforce development.