Former President Donald Trump, accompanied by Rep. Marjorie Taylor Greene, made headlines during Monday's visit to a gun store in South Carolina.
While at the store, Trump admired a gun, saying, "Wow!" Clearly impressed, he continued, "I want to buy one." He concluded his visit by posing for photos with supporters as well as the Glock handgun.
The ex-commander-in-chief is set to begin the week with a rally on Monday afternoon in South Carolina, an early-voting state. He is then scheduled to head to Michigan on Wednesday, where he will address union workers.
Trump is scheduled to speak at a fully booked campaign event in Summerville this afternoon.
WATCH: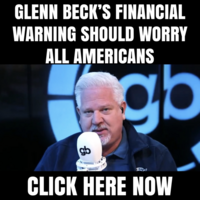 Trump has been a vocal supporter of the Second Amendment throughout his political career, and this latest act further cements his stance on the issue. Rep. Marjorie Taylor Greene, who accompanied Trump, is also a staunch supporter of gun rights.
REACTIONS:
President Trump is gonna spin the block on his opps. Love to see it!

— Phil Oliver-Holz (@LegendAlphaMale) September 25, 2023
That's my president pic.twitter.com/OUS5WtOT3T

— Fausi (@thatguyfausi) September 25, 2023
This is a true man of the people!

— Old School Eddie (@Old_SchoolEddie) September 25, 2023
Hope he bought plenty of ammo to go with it.

— First Words (@unscriptedmike) September 25, 2023
I don't blame him! Probably needs it .
🤞🇬🇧🇺🇸

— Teresa DeSantis (@WSussexBrexit) September 25, 2023